Linux Lite 4.6 RC1 released for testing
---
---
Mr Jerry Bezencon has announced the availability of Linux Lite 4.6 RC1 testing. It is a development release before the upcoming Linux Lite 4.6. Linux Lite 4.6 RC1 includes some improved features and updated packages from Ubuntu 18.04 LTS.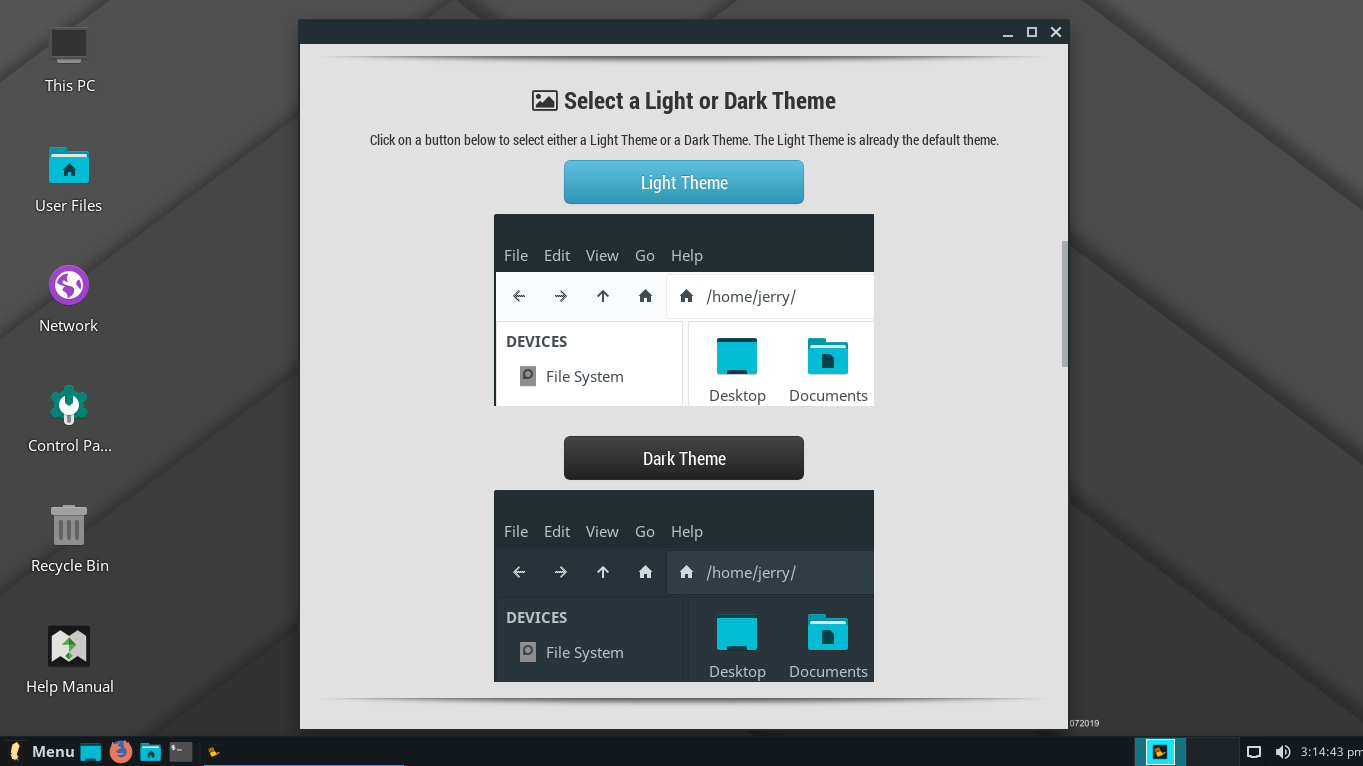 Dark and light theme switching option in Lite Welcome
What is new in Linux Lite 4.6 RC1?
Linux Lite 4.6 RC1 introduces some remarkable features in Lite Welcome. The improved Lite Welcome offers an option to easily switch between dark and light themes. It also provides a small tutorial for configuring Numlock shortcut with a wide range of keyboards.
The Help Manual in Linux Lite is updated with a tutorial for configuring the volume. It explains how a keyboard shortcut can be set for increasing and reducing system volume.
The Lite Repositories tool has been updated to show a meaningful comment for Linux Lite repositories.
The xfce4-cpufreq-plugin is added as an option for system tray. It can be added to the system tray as a regular tray icon.
Linux Lite 4.6 RC1 also includes a set of updated wallpapers, and latest papirus icon theme.
You read more about Linux Lite 4.6 RC1 in Linux Lite official forums.