Nitrux 1.0.16 released with package updates from Ubuntu Cosmic
---
---
The Nitrux community has announced the release of Nitrux 1.0.16. It is an incremental release that provides package updates from Ubuntu Cosmic Cuttlefish branch. It also includes various bug fixes, performance improvements, and better hardware support.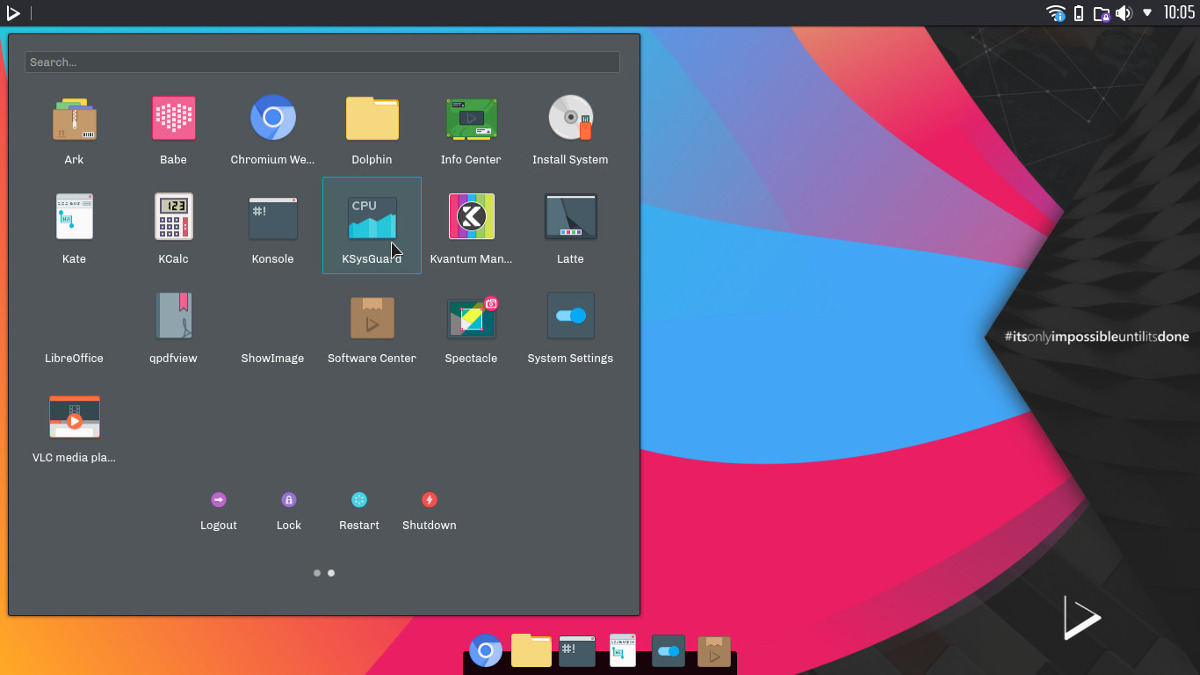 The Software Center is integrated with a new web scraper
The NX Software Center is a free tool shipped with Nitrux, that facilitate easy management of applications and packages, especially AppImages. AppImages are distribution independent stand-alone packages that reduce the complexity involved in application packaging.
The Software Center in Nitrux 1.0.16 is integrated with a new web scraper. This web scraper enables automated sorting and listing of AppImages. This work is still in progress, but it is fully functional now.
What else is there in Nitrux 1.0.16?
In addition to the web scraper integration to Software Center, Nitrux 1.0.16 has following noteworthy changes.
Updated packages from Ubuntu/cosmic.
Updated kernel to version 4.18.10.
Updated Plasma 5 (5.13.90), KDE Apps (18.08.1), KF5 (5.51.0) and Qt 5 (5.11.1).
Updated Nomad Look and Feel. Fixed bug with the top panel.
Updated Luv icon theme.
Updated Software Center.
Remove Babe (deprecated) music player.
Fixed bug where PPAs couldn't be added.
Last in the series
Nitrux 1.0.16 is the final release in Nitrux 1.0.x series. The next series will be having the version number 1.1.x.
Where can I get Nitrux 1.0.16 images?
Nitrux 1.0.16 installation images can be downloaded using the links given below.