Linux Lite 5.0 Emerald released
---
---
The Linux Lite team has announced the release of Linux Lite 5.0 with the code name Emerald. With the Ubuntu 20.04 Foundation, Linux Lite 5.0 is the most feature-rich release in the history of this distribution.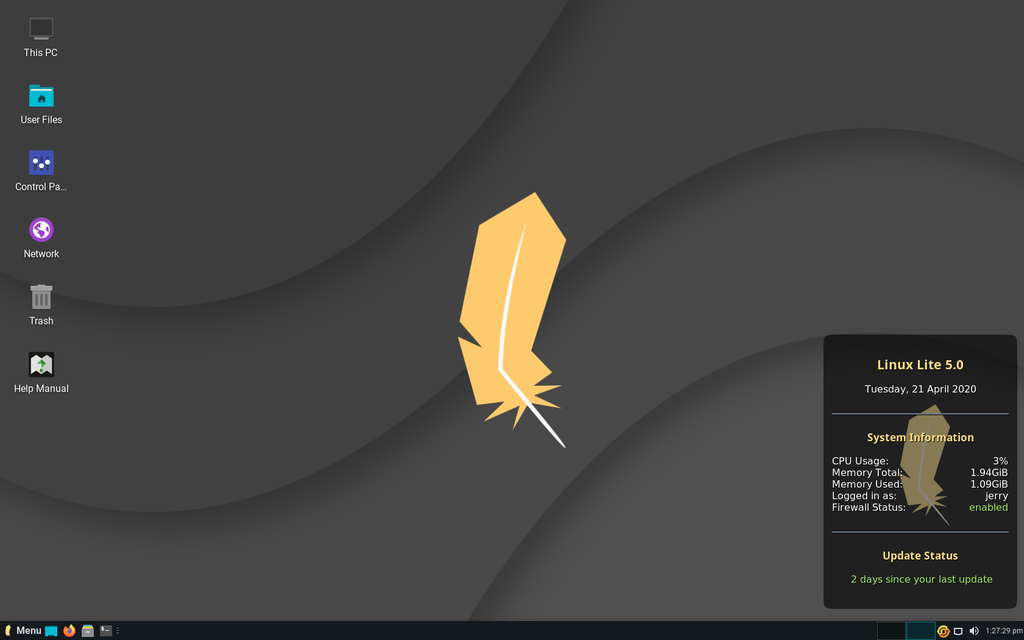 In addition to all positives from Ubuntu 20.04, and Xfce 4.14 - Linux Lite 5.0 brings several other enhancements specific to the project. The noteworthy improvements in Linux Lite 5.0 Emeral are briefed below.
Introduces UEFI support
Telemetry is disabled by default. So, no hidden track without your knowledge.
Integrity check during live boot (a feature from Ubuntu core)
GUFW firewall is replaced with FireWallD. It is disabled by default.
Better update notification - Will check for updates twice a day by default and the user will be informed if any update.
Latest whisker menu with a default sort feature
Improved HiDPI configuration
Mousepad is the default text editor.
Lite Software includes a revised set of applications
Major improvements in the Help documentation.
Fresh looking logout options
Lite Welcome & Lite User Manager updated to python3
OEM installer for retailers and manufacturers
Firewall status included in Lite Widget
Language choice included on the login screen.
& more.
For a complete list of changes & improvements in Linux Lite 5.0, read the official release announcement in the project's forum.
Linux Lite 5.0 screenshots
---
---
00 banner
01 Lite Welcome
02 Lite Welcome - Dark and light theme
03 Lite Desktop
04 Whisker Menu
05 Terminal Emulator
06 Thunar Files
07 Busy Desktop
08 Window Switching
09 Firefox Browser
10 VLC Media Player
11 Shotwell Image Manager
12 GNOME Paint
13 GIMP Splash
14 GIMP in action
15 LibreOffice Impress
16 Mousepad Text Editor
17 Synaptic package manager
18 Help Manual
19 Help Manual
20 Lite Software
21 Lite Software - Install
22 Xfce Settings
23 Background Selection
24 Package update indicator
25 Update notification
26 About System
27 Resource Usage - top
28 Resource Usage - htop
29 Task Manager
30 Context Menu
31 Shutdown Confirmation
Video Preview


For more videos, subscribe our channel DistroScreens on YouTube.