Nitrux 1.6.1 has been released
---
---
On 30th September 2021, Mr. Uri Herrera has announced the release of Nitrux 1.6.1. This is an incremental release in the Nitrux 1.6.x series and brings several package updates, bug fixes, and performance improvements.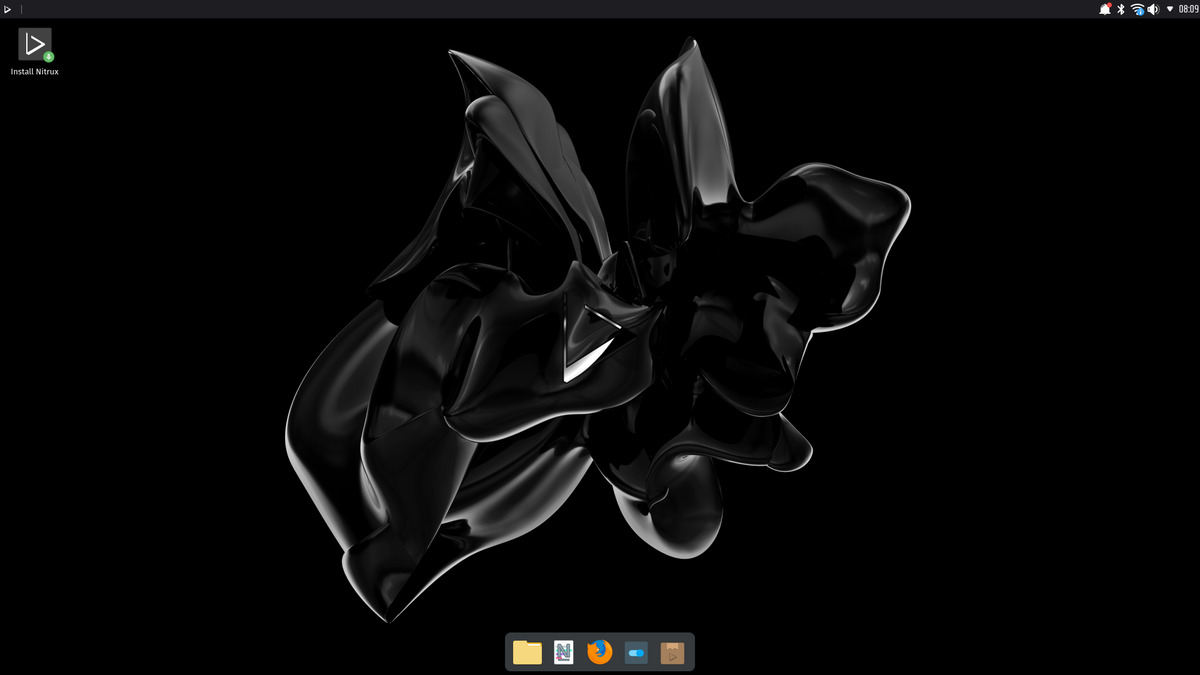 What's new in Nitrux 1.6.1?
The following section briefly explains the salient features in the Nitrux 1.6.1 release.
Linux Kernel 5.14.8 non-LTS is the default kernel in the Nitrux 1.6.1 release. This will help to offer better hardware compatibility.
KDE Plasma to version 5.22.5, KDE Frameworks to version 5.86.0, KDE Gear to version 21.08.1.
Firefox and it's available as an AppImage (sandboxed) by default.
Inkscape to version 1.1.1.
QML modules of Calamares to use a new Summary module (summary).
For further reading, release notes, and download links, proceed to Nitrux 1.6.1 release announcement on the project's website.
Nitrux 1.2.9 screenshots
---
---
01 Nitrux Desktop
02 About Nitrux 1.2.9
04 Index File Manager
05 Station Terminal Emulator
06 Busy Desktop
07 Busy Desktop with alternate layout
08 Window switching
09 Firefox Browser
10 Vvave Music Player
11 LMMS Audio Editor
12 GIMP Image Editor
13 Nota Text Editor
14 Buho - Sticky notes
15 System Settings
16 NX Firewall
17 Enabling tiling WM
18 Tiling window preview
19 Background selection
20 Discover - Featured apps
21 Discover - applications
22 Background Collection
23 GIMP splash
24 GIMP in action
25 Resource usage - qps
26 Resource usage - htop
27 Resource usage - top
28 Calendar widget
29 Shutdown confirmation
Video Preview