OpenMandriva Lx 4.3 RC released
---
---
The OpenMandriva Association has announced the release of OpenMandriva Lx 4.3 RC. This unscheduled release of OpenMandriva allows the users to enjoy a lot of features planned for the upcoming OMLx 5.0 release.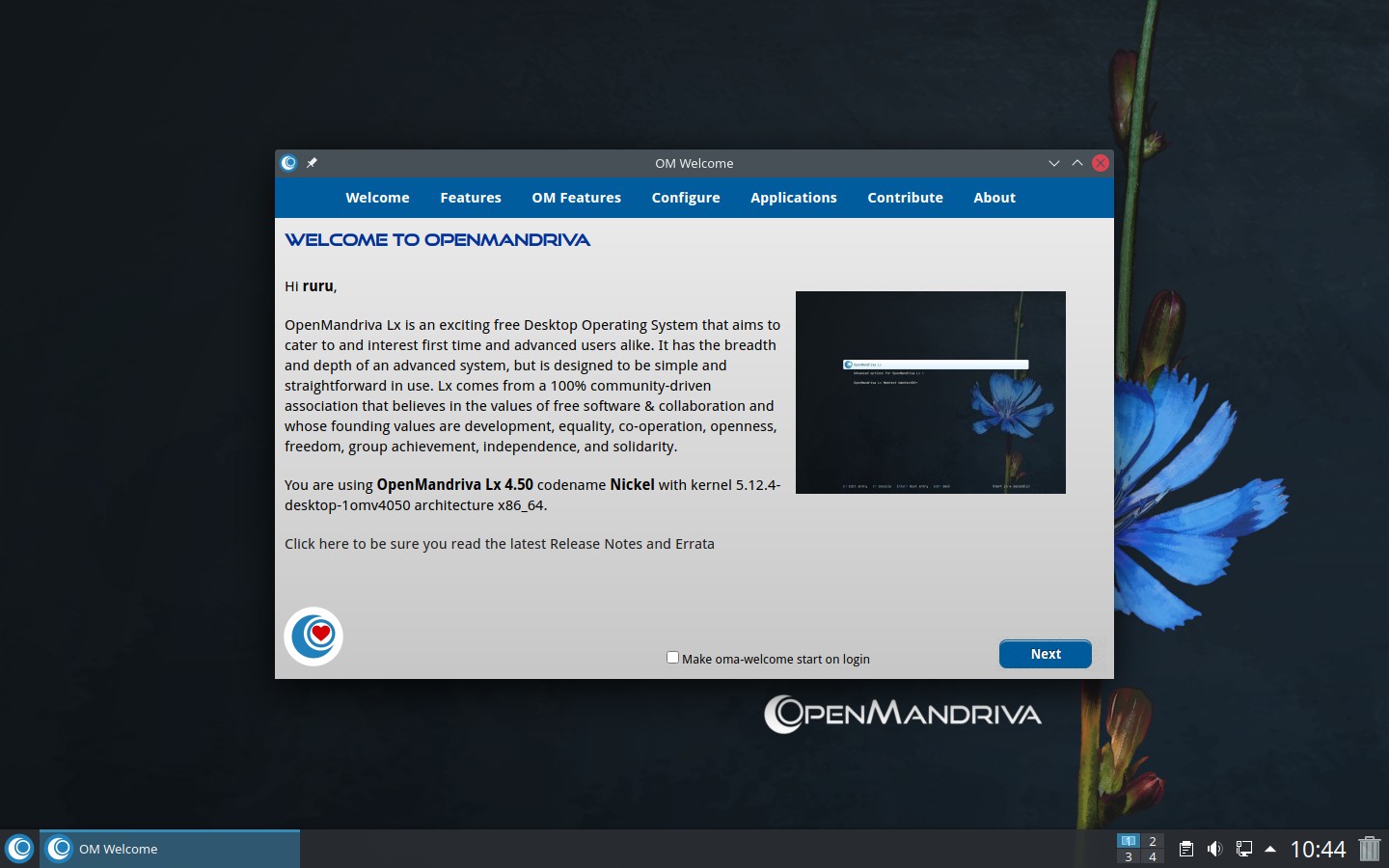 The main highlights in OpenMandriva Lx 4.3 RC release include the below.
Linux kernel 5.12.4
LLVM 12 - The main toolchain is updated to LLVM 12 and all of the packages are built with the same. This will slightly improve the performance.
systemd-248.20210517, which should fix hostname resolution problems some people have observed in 4.2
KDE Plasma desktop 5.21.5
KDE Frameworks 5.82.0
KDE Gear 21.04.1
Qt 5.15.3 with all patches proposed by KDE
Mesa 21.1.1
FFMPEG to 4.4
Fully integrated support for the new JPEG-XL picture file format. JPEG-XL is significantly more efficient than traditional JPEG, and also adds all major features of PNG (such as transparent images and support for lossless compression).
Other updates in package repositories.
Video Preview


For more videos, subscribe our channel DistroScreens on YouTube.