UbuntuDDE 20.04 Remix released; see screenshots
---
---
The UbuntuDDE team has announced the release of UbuntuDDE 20.04 Remix final release. This is the first stable release from UbuntuDDE project which combines the core principles of Ubuntu with beautiful Deepin Desktop Envrionment.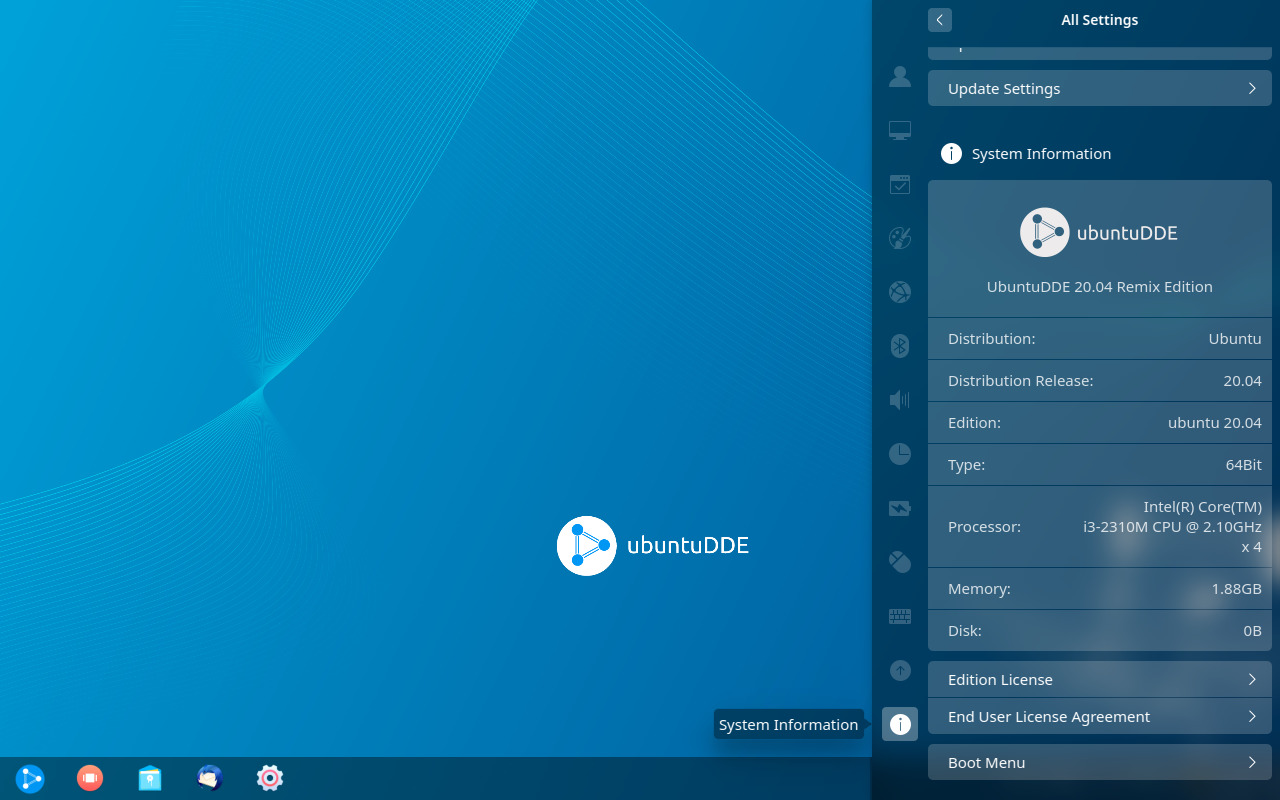 Major features
The major features of UbuntuDDE 20.04 Remix are listed below. You can also read UbuntuDDE 20.04 release announcement for further information.
Inherits all advantages from Ubuntu 20.04 LTS
Deepin Desktop Environment 5.0
Ubuntu Software Center which supports both snap and apt.
Deepin Stock Softwares included and preinstalled
Included Linux Kernel version 5.4
Kwin Window Manager
Download UbuntuDDE 20.04 Remix (Torrent) Download UbuntuDDE 20.04 Remix (ISO)
UbuntuDDE Remix 20.04 screenshots
These screenshots are captured from a UbuntuDDE 20.04 BETA release. It may slightly vary from the final release
---
---
01 UbuntuDDE First View
02 About UbuntuDDE
03 Application Menu
04 Deepin File Manager
05 Deepin Terminal
06 Busy Desktop
07 Window Switching
08 Multitasking Overview
09 Firefox Browser
10 Celluloid Media Player
11 gThumb Image Viewer
12 LibreOffice Impress
13 GIMP Splash
14 GIMP in action
15 Deepin Calendar
16 GNOME Software
17 GNOME Software - Category View
18 GNOME Software - Detail View
19 Example Game Included
20 Deepin Settings
21 Resuorce Usage - Deepin Task Manager
22 Resource Usage - htop
23 Leave Confirmation
Video Preview


For more videos, subscribe our channel DistroScreens on YouTube.