Sparky Linux 5.5 Nibiru released with GCC8 and Linux 4.18.6
---
---
The Sparky Linux team has released Sparky Linux 5.5. It brings a set of updated packages including GCC 8 and Linux Kernel 4.18.6. It also contains some minor bug fixes.
Sparky Linux 5.5 with codename Nibiru is a stable snapshot in distribution's 5.x series. This series is based on Debian Buster branch and follows a rolling release model.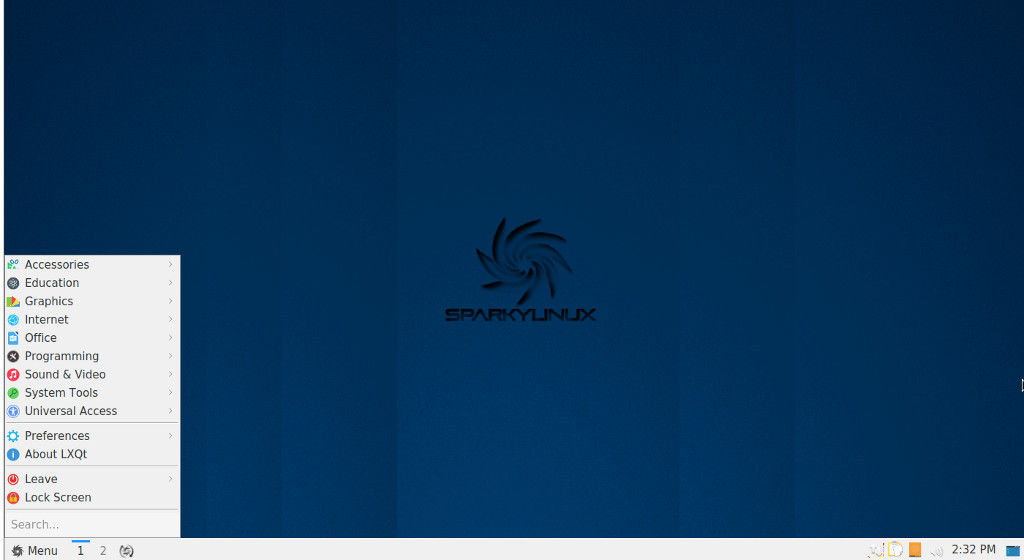 An older version of Sparky Linux Plasma Edition
The main highlights of Sparky Linux 5.5 release can be summarized as,
system updated from Debian testing repos as of September 17, 2018
Linux kernel 4.18.6 (4.18.8- & 4.19-rc4-sparky are available at Sparky "unstable" repos)
the Calamares installer updated up to version 3.2.1
Thunar daemon is deactivated in the MinimalGUI Live (Openbox), due to a problem of automounting new partitions created by Calamares
GCC 7 compiler has been removed, the system uses GCC 8 as default
removed packages: libpam-gnome-keyring, vim, imagemagick, systemd-ui, sparky-gexec, xterm (Openbox)
also removed from LXQt media: lxtask, leafpad, notepqdqq
added new packages: seahorse, rxvt-unicode (Openbox), qps (LXQt), featherpad (LXQt)
the Calamares and Advanced Installer remove Cryptsetup packages now (Calamares removes the packages if the system is not installed on an encrypted disk/partition)
a terminal emulator used by Sparky tools has been changed from xterm to rxvt-unicode with pseudo-transparency (Openbox)
small fixes
You can also read Sparky Linux 5.5 release announcement in projects official website.