Sparky Linux
---

Sparky Linux is a Debian based GNU/Linux distribution offering a ready to use, out of the box operating system. It comes with slightly customized variations of different desktop environments.
There are several variations of Sparky Linux. The Home Edition provides a complete operating system with all the essential plugins/codecs and other applications and tools that will find use in day to day life. Sparky Linux Home Editions mainly comes with LXQt, LXDE, and MATE Desktop environments.
While the Sparky Linux Minimal GUI comes with a lightweight Openbox configuration and installer to install the required tools and packages. Minimal CLI version comes with a text-based installer and it is made for advanced users who prefer to configure their operating system from the scratch.
In addition to these, Sparky Linux has another variation called Game Over which oriented for serious gaming. The Game Over edition comes with several games for GNU/Linux platform.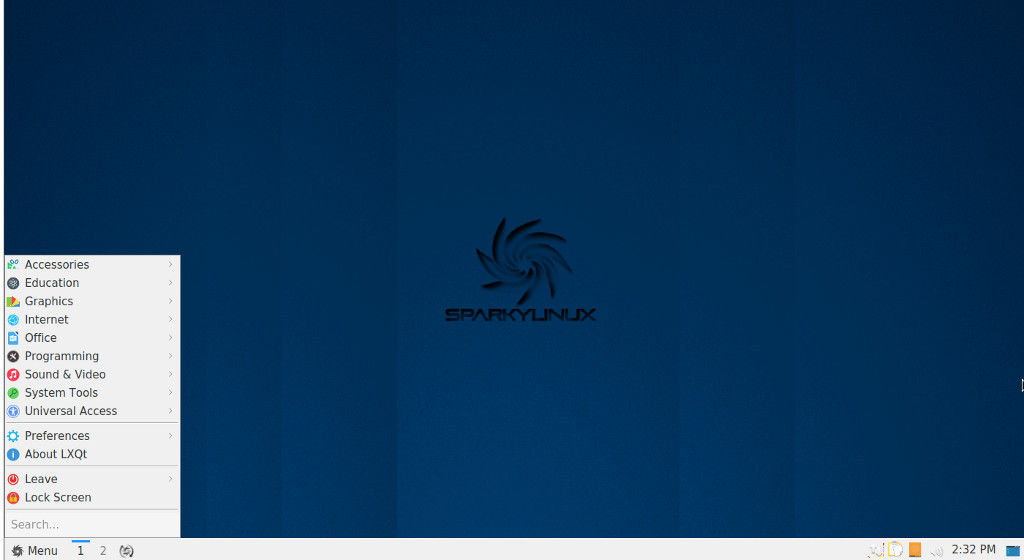 ---
---
---
---