Devuan 3.0.0 Beowulf released
---
---
The Devuan community has announced the release of Devuan 3.0.0 with code name Beowulf. It is a stable update from the GNU/Linux distribution project, which strives to make GNU/Linux free from the sin of systemd.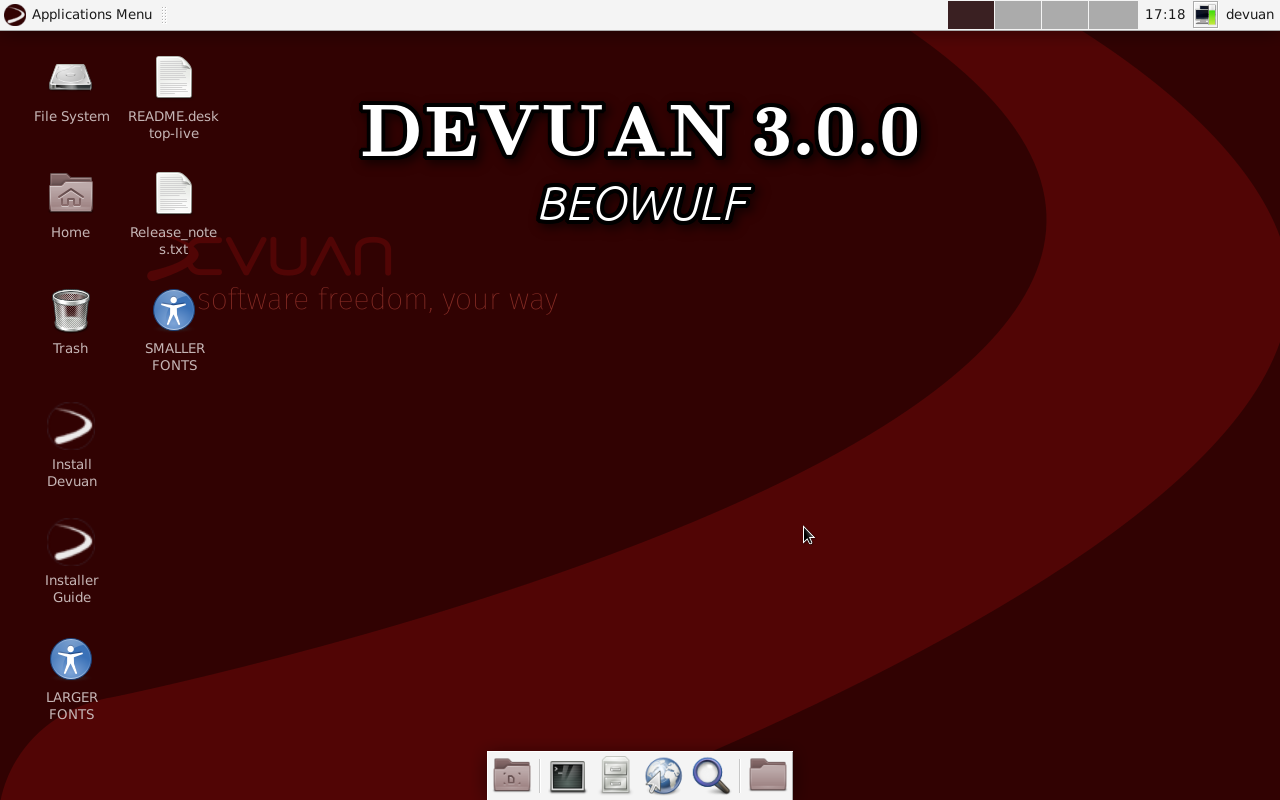 Devuan 3.0.0 release is created with Debian Buster foundation, and it includes all updates from Buster, as of Debian 10.4. This release is a result of hard work and commitment put by the Devuan team members and the testing effort by the wider community members.
Citing from the official release announcement, the main highlights of Devuan 3.0.0 includes,
Based on Debian Buster (10.4) with Linux kernel 4.19
Support for ppc64el in addition to the existing i386, amd64, armel, armhf and arm64 architectures
runit optional alternative /sbin/init
openrc optional alternative to sysv-rc service and runlevel control
Standalone daemons eudev and elogind to replace aspects of monolithic systemd
New boot, display manager and desktop theming
Devuan 3.0.0 Beowulf screenshots
---
---
00 banner
01 Devuan 3.0.0 Desktop
02 About Xfce
03 Thunar File Manager
04 Terminal Emulator
05 Busy Desktop
06 Alt plus tab switching
07 Firefox Browser
08 Parole Media Player
09 Quod Libet Music Player
10 LibreOffice Impress
11 Mousepad Text Editor
12 Image Viewer
13 System Settings
14 Background Settings
15 Synaptic Package Manager
16 Task Manager
17 Resource Usage - top
18 Resource Usage - htop
19 Shutdown Confirmation
Video Preview


For more videos, subscribe our channel DistroScreens on YouTube.