Fedora 31 BETA released with GNOME 3.34; See screenshots
---
---
The Fedora Project has announced the release of Fedora 31 BETA, a development release before the forthcoming Fedora 31 release planned for October 2019. This release includes Fedora Workstation, IoT Edition, CoreOS, and other updated packages.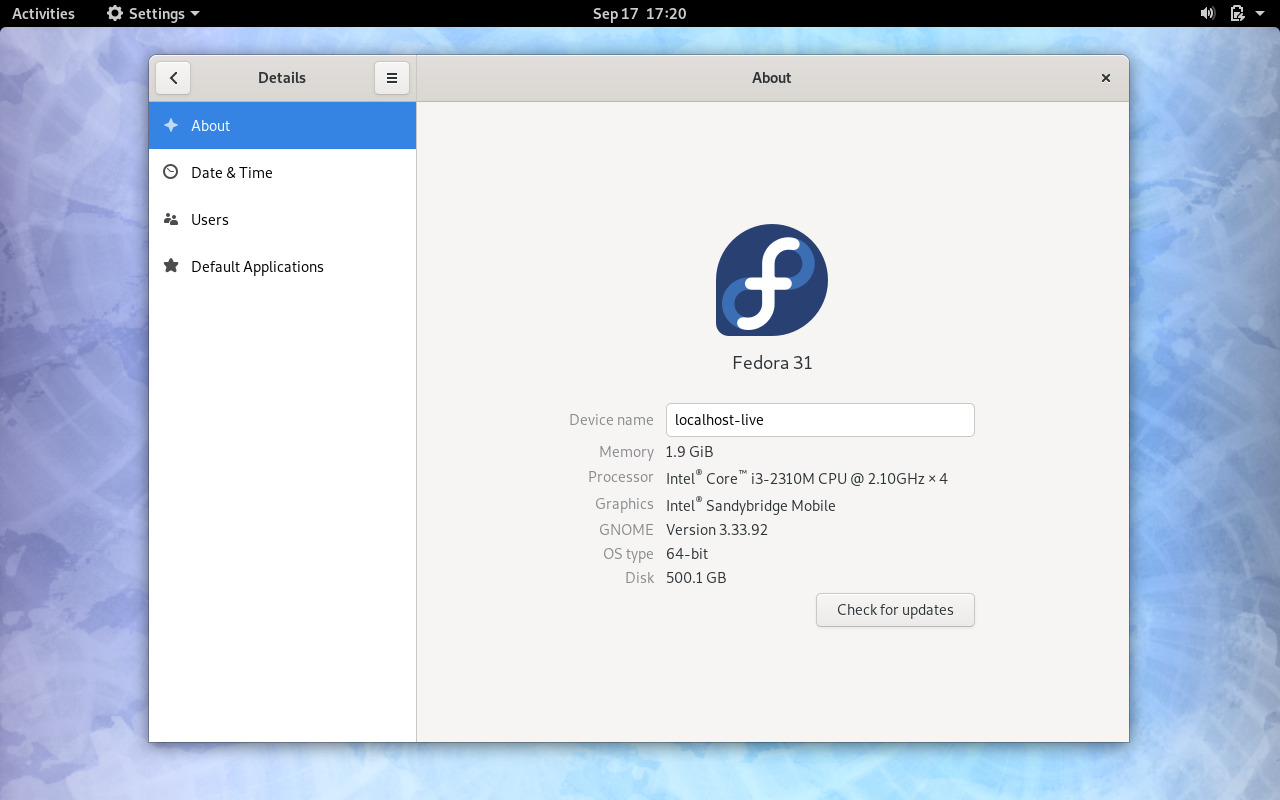 Fedora 31 BETA Highlights
The main highlights in Fedora 31 BETA release are briefed below.
GNOME 3.34
Fedora 31 Workstation BETA includes GNOME 3.34 prerelease, which is a snapshot of GNOME before 3.34 release. The final GNOME 3.34 release will be available as package update.
Fedora 31 BETA is the first distribution release (though development) to showcase GNOME 3.34. GNOME 3.34 is coming with smoother user experience and redesigned components.
Fedora IoT
Fedora IoT Edition is a new member of the Fedora family. It is a special version of Fedora developed for the x86_64 and aarch64 architectures. The ARMv7 feature will be added in the near future.
Fedora IoT Edition is designed to address special use cases identified by Fedora core members and it will be official with the release of Fedora 31.
Fedora CoreOS
Fedora CoreOS is a rolling variety of Fedora that will be rebased to a newer version with each Fedora release. This project is still in preview state and there is no significant change available with Fedora 31 BETA release. However, with the final release, it is expected to rebase with Fedora 31.
No more i686
Fedora will be no more available for Intel 32 bit computers. Over time, Fedora developers have identified that there is no enough demand for 32-bit flavor, and also community contribution is less for this.
Considering the lack of community interest, Fedora has stopped for 32-bit machines. This will help the team to focus more on 64 bit OS and provide a better product.
Other updates
In addition to the visible updates, Fedora 31 BETA also features a lot of package updates. This ranges from Linux Kernel to web browser.
---
Note: This article is reproduced from Fedora 31 BETA release announcement published in Fedora Magazine.
The following section showcases some early glimpses from Fedora 31 BETA.
---
---
01 Fedora 31 BETA Desktop
02 About Fedora 31 BETA
03 Application Menu
04 Stock application folder
05 Custom application folder
06 Nautils File Manager
07 GNOME Terminal
08 Application Overview
09 Busy Desktop
10 Alt plus Tab switch
11 Firefox browser
12 GNOME Videos
13 Rhythmbox Music Player
14 GNOME Photos
15 Eye of GNOME
16 LibreOffice Writer
17 GNOME Maps
18 GNOME Calendar
19 GNOME Weather
20 gedit editor
21 GNOME Control Center
22 Redesigned background selection
23 GNOME Software
24 GNOME Software category view
25 GNOME Software updates
26 Resource usag with htop
27 Resouce usage gnome system monitor
28 Calendar Widget
29 Shutdown confirmation
Video Preview


For more videos, subscribe our channel DistroScreens on YouTube.