Fedora 32 released with GNOME 3.36, see the screenshots
---
---
The Fedora Project has announced the release of Fedora 32, latest stable release of enterprise quality open source operating system. Following the traditon of Fedora releases, this release also comes with several bleeding edge technologies.
This release includes all fedora flavours including Fedora Workstation, Fedora IoT, Fedora CoreOS, Fedora Spins, Labs, and other varieties.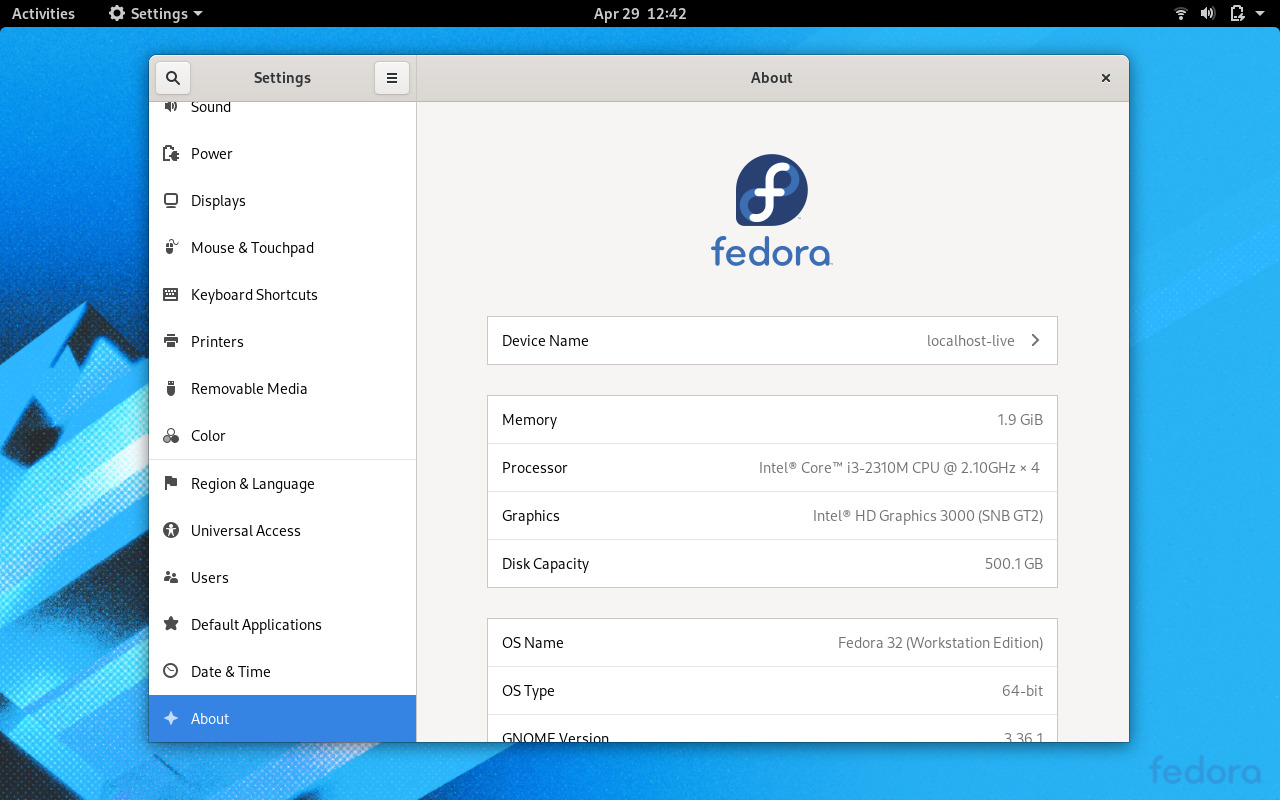 The main highlights of Fedora 32 release includes,
GCC 10
Ruby 2.7
Python 3.8
As the Python 2 is reached end-of-life, most of the Fedora tools have been migrated to Python 3.x
In Fedora Workstation the EarlyOOM service is enabled by default to improve the user experience in low-memory situations.
GNOME 3.36 will be default in Fedora 32 Workstation
Updated packages & tools
& more..
Fedora 32 Workstation screenshots
---
---
01 Fedora 32 Desktop
02 About Fedora 32
03 Application Menu
04 Nautilus File Manager
05 GNOME Terminal
06 Multitasking Overview
07 Busy Desktop
08 Alt plus tab window switching
09 Firefox Browser
10 GNOME Videos
11 Rhythmbox Music Player
12 GNOME Photos
13 Eye of GNOME
14 LibreOffice Impress
15 GNOME Map
16 GNOME Weather
17 GNOME Calendar
18 GNOME Control Center
19 Background Settings
20 Resource usage
21 Resource usage with top
22 GNOME Software
23 GNOME Softwaer - Category
24 GNOME Software - Detailed View
25 Calendar Widget
26 System Menu
27 Shutdown confirmation
Video Preview


For more videos, subscribe our channel DistroScreens on YouTube.