GNOME 3.36 Gresik screenshots
---
---
On 11th March 2020, the GNOME Foundation has announced release of GNOME 3.36 with code name Gresik. This release is coming after 6 months of development effort and includes major features, improvements and critical bug fixes.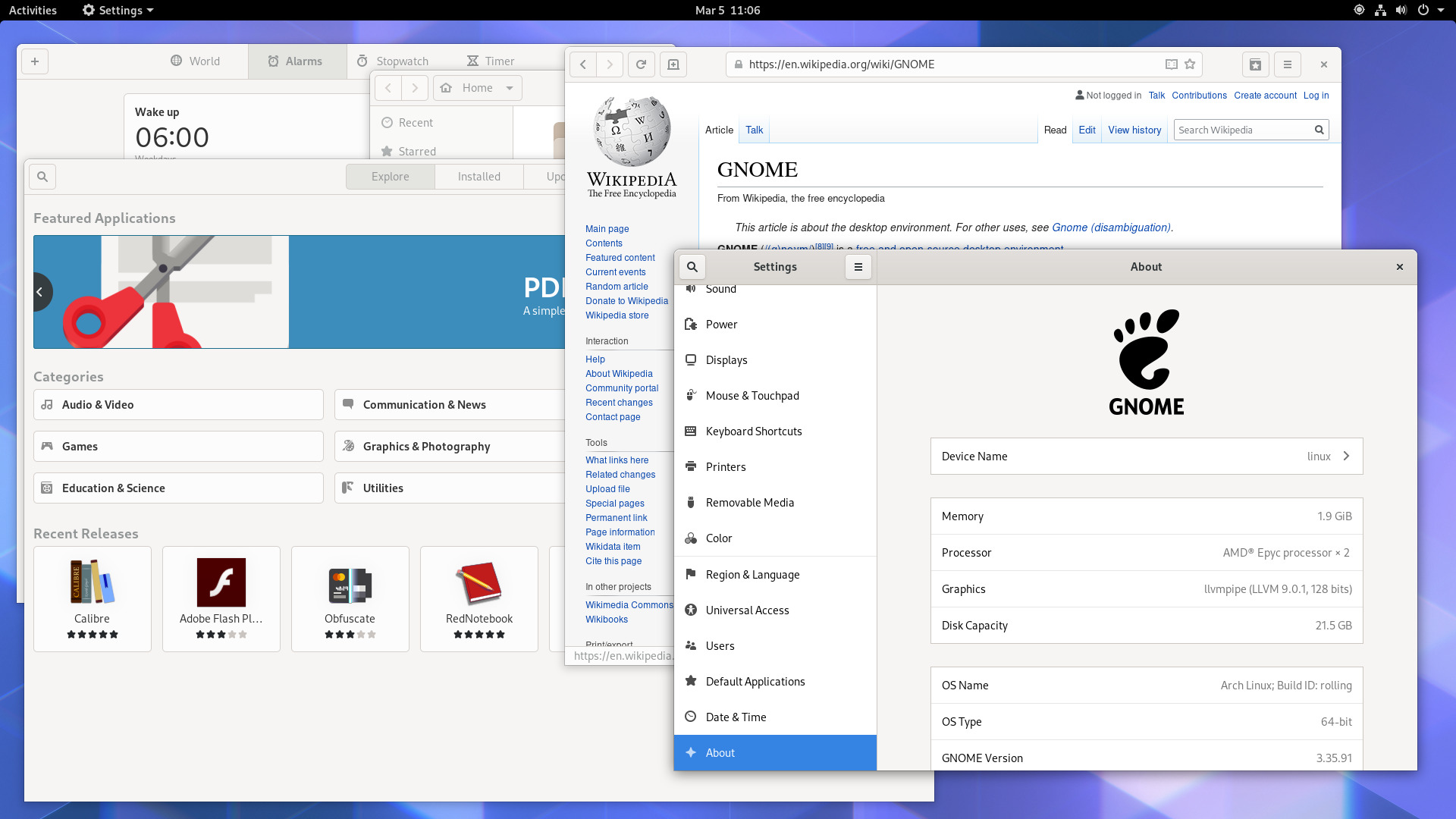 As the usual convention of the GNOME project, GNOME 3.36 is named as Gresik, following the team who organized GNOME Asia Summit 2019.
The noteworthy improvements in GNOME 3.36 are briefed below.
Introduces a new extension app for maintaining extensions. It can be used to configure, update and remove extensions.
A Do Not Disturb button is added to notification popover
A completely revamped login and lock screens
User experience improvement with ability to reveal password by clicking eye icon, ability to rename custom app folders in application overview and more.
Sections is Settings App have been re-arranged to allow smoother navigation.
Software can now identify metered network such as mobile data, and if detected it can suspend large data consuming activities such system update
and more..
For a complete list of changes in GNOME 3.36, read official release notes.
GNOME 3.36 screenshots
Following section showcases some of the screenshots of GNOME 3.36. These screenshots are shared by GNOME Foundation along with the official release announcement.
---
---
activities-search
application-grid
desktop-busy
desktop-empty
do-not-disturb
extensions
lock-screen
settings
window-overview
Video Preview


For more videos, subscribe our channel DistroScreens on YouTube.