GNOME 41 released, read what's new and see screenshots
---
---
On 22nd September 2021, the GNOME Foundation has announced the release of GNOME 41. GNOME 41 is a stable release of the GNOME project and is the second release after introducing the new versioning scheme. GNOME 41 is a result of 6 months of development effort by the GNOME members and the community contributors across the world.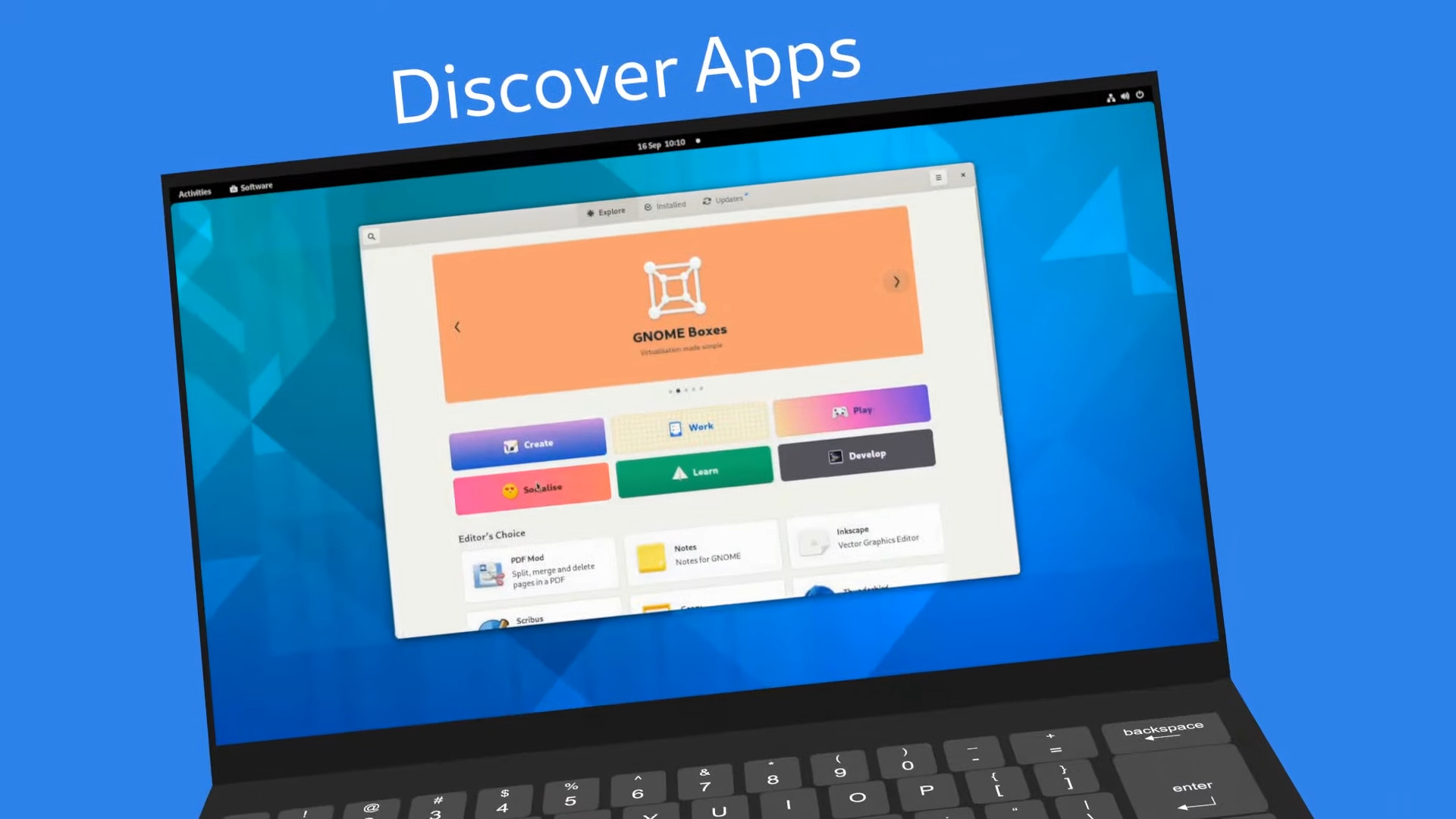 GNOME 41 brings improvements to the multi-tasking workflow, GNOME Software, and it improves power management.
What's new in GNOME 41?
The salient features in the GNOME 41 release are as follows.
GNOME 41 introduces several improvements to the developers. In addition to the updated Builder IDE and GTK 4 library, there is a new website for the developers. Also, there are significant changes in Human Interface Guidelines.
In GNOME 40, there was a Power Mode introduced to help the users to choose between balanced, performance-focused, and power-saving modes
This is extended to the next level in GNOME 41. Users can switch the power modes from the system menu, and the power saving mode is now more power saving.
GNOME Software has received a complete overhaul for GNOME 41, making it look and work better than ever before. Every aspect of the
Software app is redesigned to improve the user experience. Also, there are under the hood performance improvements and bug fixes.
GNOME 41 introduces a new Multitasking settings panel, which includes window management and workspace options.
GNOME 41 introduces a new Connections app, a new remote desktop client.
GNOME 41 introduces a new Mobile Network settings panel. It works with 2G, 3G, 4G, and GSM/LTE modems.
GNOME is continually working to improve performance, responsiveness, and smoothness.
Music has been given a round of UI updates for GNOME 41
and more.
For a complete list of updates in the GNOME 41 release, see the official release notes on the project's website.
GNOME 41 screenshots
Courtesy: GNOME 41 release notes
---
---
connections
mobile-network
multitasking
music
power
preview
software
Video Preview


For more videos, subscribe our channel DistroScreens on YouTube.