helloSystem 0.8.0 has been released
---
---
Mr. probonopd has announced the release of helloSystem 0.8. HelloSystem 0.8 is a BSD-based distribution inspired by mac design concepts. With the FreeBSD 13.1-RELEASE foundation, helloSystem 0.8 brings several visual and under-the-hood improvements.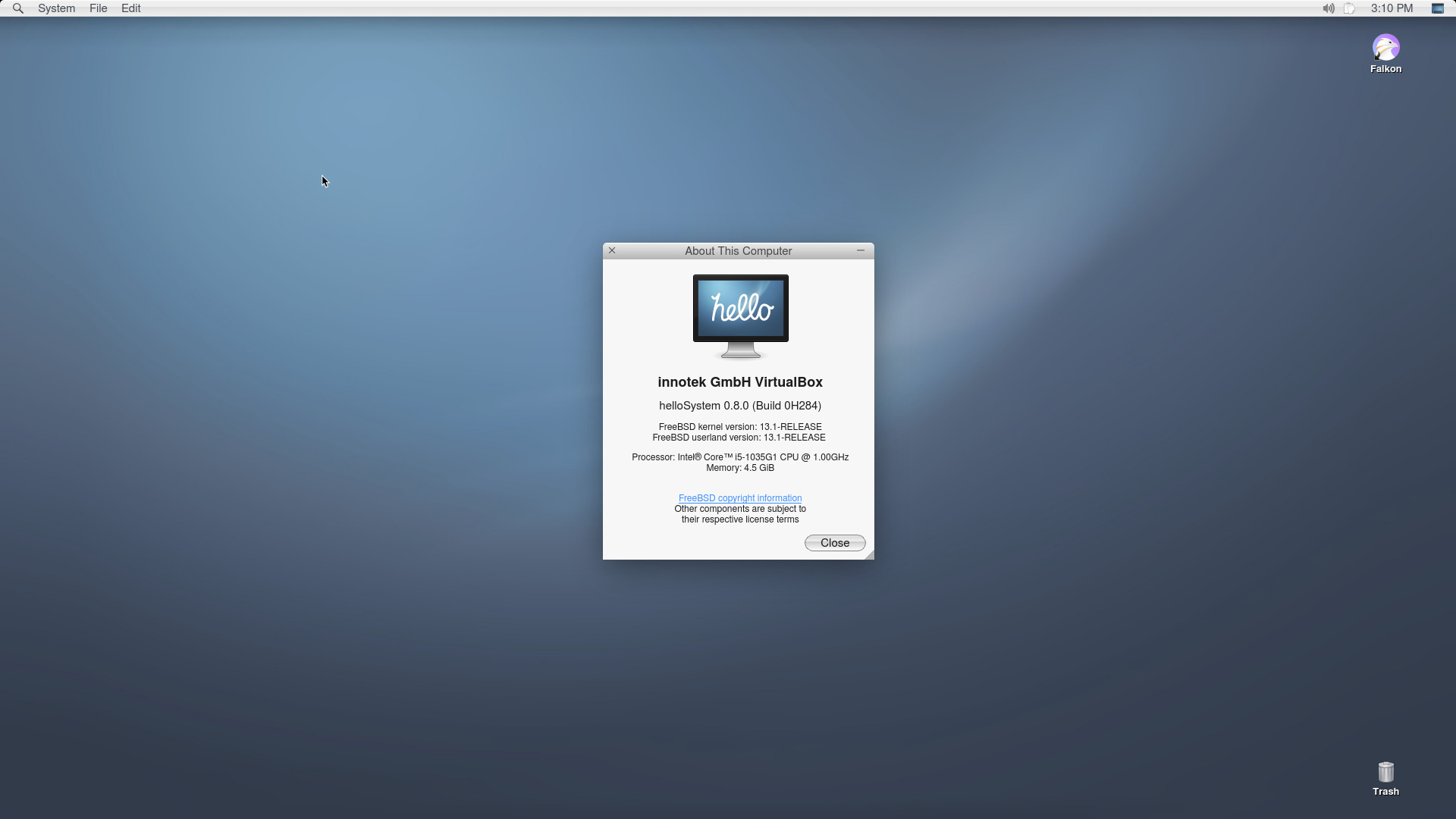 What's new in helloSystem 0.8?
The key highlights in helloSystem 0.8 are as follows.
helloSystem 0.8 inherits from FreeBSD 13.1-RELEASE foundation
helloSystem 0.8 includes VirtualBox Guest Additions that offer better screen resolution and copy-and-paste options when running on VirtualBox.
Filer - the file manager - and application menu can now list AppImage icons.
The search functionality now works for submenus also.
Menu search results show icons and shortcuts.
helloSystem 0.8 introduces a Force Quit Application option in the system menu.
The menu can now search the local filesystem (if indexed by the Baloo engine)
The dock is no longer automatically started. It is possible to configure autostart of docker.
Launching an already-running application now brings all windows of that application to the front instead of starting another process.
Clicking on time in the Menu shows the date with weekday and the time with time zone.
The filer can now copy files by dragging them.
GPU acceleration is now available for WebEngine-based browsers such as Falkon. Falkon is the default browser in helloSystem.
helloSystem 0.8 introduces a new process utility to monitor the running processes.
helloSystem 0.8 also fixes several issues.
For further reading, see the helloSystem 0.8 release notes on the project GitHub release page.
Download helloSystem 0.8.0
You can download the helloSystem 0.8.0 release images using the below links. Download helloSystem 0.8.0 (IMG) Download helloSystem 0.8.0 (ISO)
helloSystem 0.8.0 screenshots
---
---
01 Desktop
02 About
03 Search
04 Application Menu
05 Filer
06 Overview
07 Terminal
08 Desktop Menu
09 Firefox installer
10 Falkon browser
11 Preferences
12 Procesess
13 Shutdown
helloSystem 0.7 Desktop Tour


For more videos, subscribe our channel DistroScreens on YouTube.