Kali Linux 2021.4 has been released
---
---
On 9th December 2021, the Kali Linux project has announced the last release of Kali Linux in 2021. The Kali Linux 2021.4 brings updated packages, better hardware compatibility, improvement themes, and a few new tools.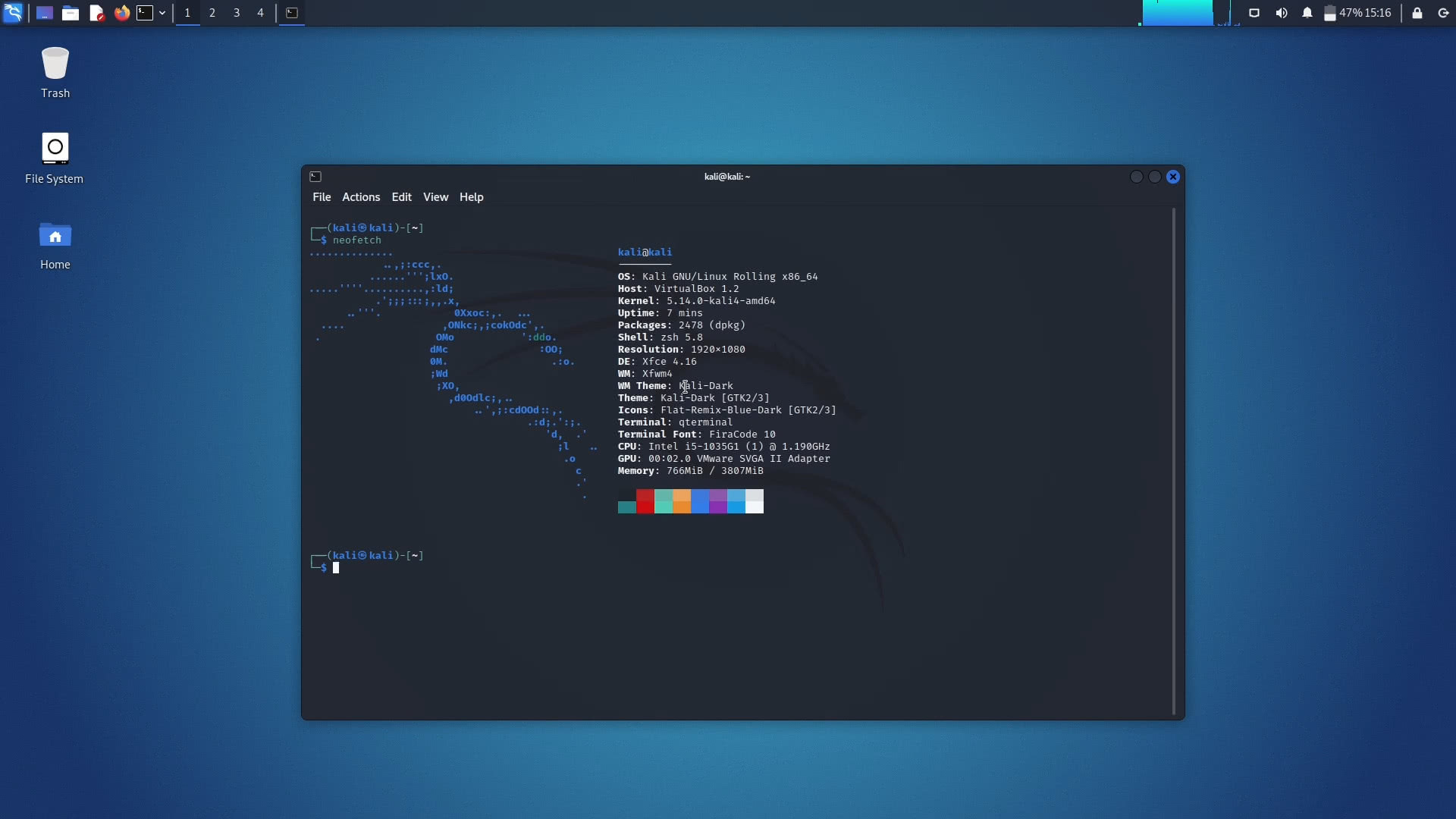 What is new in Kali Linux 2021.4?
Kali 2021.4 brings better support for Apple M1 - An ARM-based system on a chip.
Samba client is now configured for wider compatibility. Now, it can connect to pretty much every Samba server out there, regardless of the version of the protocol in use.
Kali tweaks now offer to option to choose whether the APT should use community mirrors or the Cloudflare mirrors.
With the latest updates, the kaBoxer (Kali Application Boxer) theme look is aligned with the system. Previously, it was looking odd.
Introduces new tools.
Improvements to Xfce, GNOME, and KDE desktops and the default theme to look better on all desktops.
Other updates to Kali Nethunter and ARMS systems.
For further reading on Kali Linux 2021.4, read the official release announcement on the project's website.
Download Kali Linux 2021.4
Kali 2021.4 screenshots
---
---
01 boot screen
02 kali desktop
04 samba configuratoin
05 apt mirror configuration
06 window buttons
07 application menu
08 wallpapers
09 terminal
10 firefox
11 undercover
12 shutdown confirmation
Video Preview