Kubuntu 22.10 Kinetic Kudu has been released
---
---
The Kubuntu team has announced the release of Kubuntu 22.10 Kinetic Kudu. Kubuntu 22.10 features Plasma Desktop 5.25, which comes with the slogan - simple by default, powerful when needed.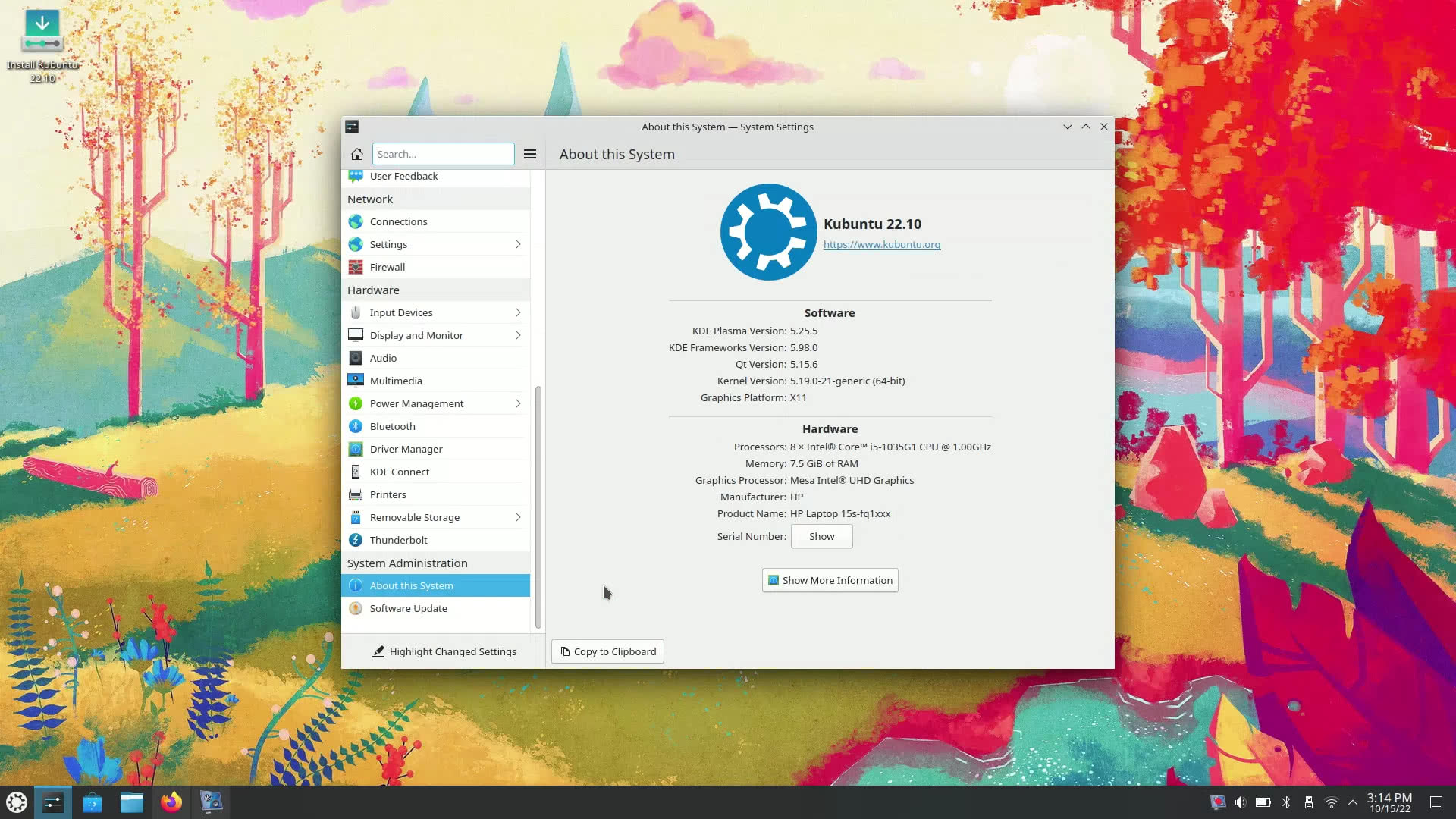 What is new in Kubuntu 22.10 Kinetic Kudu?
Kubuntu 22.10 offers Plasma 5.25.5 a stable release of Plasma.
PipeWire replaces PulseAudio as the default audio server.
A Plasma Wayland session is available for testing but is not supported. The Wayland session is present on the login screen.
KDE Frameworks 5.98 and KDE Gear 22.08
Linux Kernel 5.19
Mozilla Firefox 105
Thunderbird 102
LibreOffice 7.4
For further information, read the Kubuntu 22.10 release announcement published on projects website.
Download Kubuntu 22.10
Kubuntu 22.10 is available for download from Ubuntu Server.
Download Kubuntu 22.10 Kinetic Kudu
Kubuntu 22.10 Kinetic Kudu screenshots
The screenshots are captured on Kubuntu 22.10 daily image. There could be some minor differences in the final release
---
---
01 Kubuntu Plasma Desktop
02 About the system
03 Application Menu
04 Dolphin File Manager
05 Konsole
06 Window switching
07 Application Overview
08 Firefox
09 VLC Media Player
10 Elisa Music Player
11 Gwenview
12 LibreOffice Writer
13 System Settings
14 Background Settings
15 Discover Resource Usage
16 KSysGuard
17 Shutdown confirmation
Video Preview