MX-21 BETA 2 released for testing
---
---
On 5th September 2021, the MX Linux team has announced the availability of MX-21 BETA 2 for testing. The MX-21 BETA release includes Xfce, Fluxbox, and KDE Plasma flavors. The MX-21 release inherits from the Debian Bullseye branch, and it also contains package updates from both Bullseye and MX package repositories.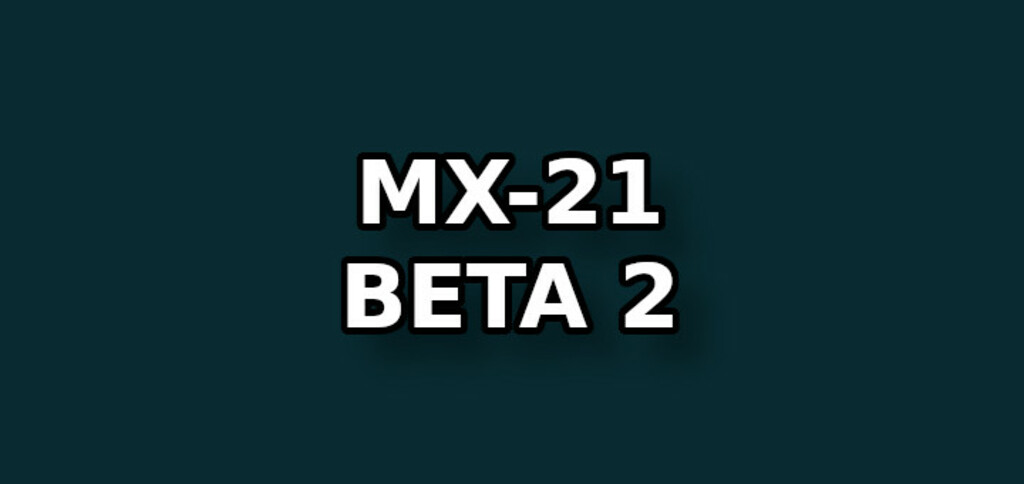 The significant highlights in the MX-21 BETA release are as follows:
Xfce 4.16, Plasma 5.20, Fluxbox 1.3.7 with MX-Fluxbox 3.0 configs
User password (sudo) for admin tasks by default. You can switch this in MX-tweak -> Other tab.
New UEFI live system boot menus. Now users can select their live boot options (persistence, etc…) from the boot menu and submenus rather than using the previous console menus.
For further information, release announcement, download links, and feedbacks please proceed to MX-21 BETA 2 release announcement.
MX 19.2 KDE screenshots
---
---
01 MX Welcome
01.1 About MX
02 MX Plasma Desktop
03 Application Menu
04 Dolphin File Manager
05 Konsole Terminal
06 Yakuake Dropdown terminal
07 Busy Desktop
08 Window switching
09 Firefox Browser
10 VLC Media Player
11 digikam
12 Gwenview
13 Clementine Music Player
14 LibreOffice
15 GIMP splash
16 GIMP in action
17 MX-Updater
18 MX-Tools
19 MX-Tweaks
20 MX Software
21 MX Flatpak
22 System Settings
23 Background Selection
24 Resource Usage - KSysGuard
25 Resource Usage - htop
26 Resource Usage - top
27 Calendar Widget
28 Battery and brightness widget
29 Leave Menu
30 Leave Confirmation
Video Preview


For more videos, subscribe our channel DistroScreens on YouTube.