Q4OS 4.6 Gemini has been released
---
---
On 27th September 2021, the Q4OS team has announced the release of Q4OS 4.6 with the code name Gemini. Q4OS 4.6 inherits from the Debian 11 Bullseye. It will have a support period of at least five years. During this period, users can enjoy critical bug fixes and security updates.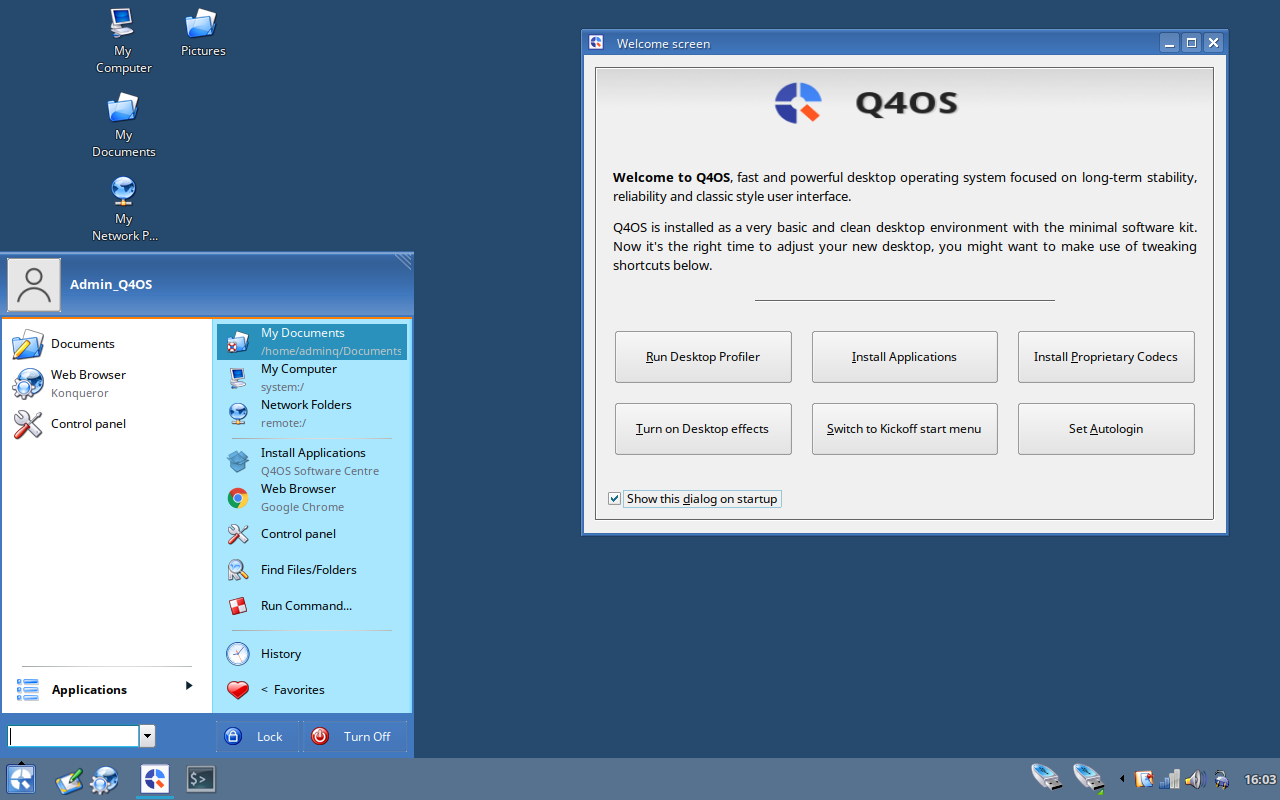 What's noteworthy in Q4OS 4.6 Gemini?
As per the release announcement, the following are the noteworthy highlights of Q4OS 4.6 Gemini.
Inherits from Debian 11 Bullseye branch
Offer better hardware compatibility with the latest Linux Kernel and package updates from the Debian Bullseye repositories.
Plasma 5.20
Trinity 14.0.10
Q4OS 4.6 is available for 64bit/x64 and 32bit/i686pae computers and older i386 systems without PAE extension.
Desktop Profile - an exclusive tool by Q4OS - has custom profile support now. Users can customize their desktop, export it, and then import and apply it to another system.
For further reading on Q4OS 4.6 release, see the official release announcement. Also, you can read about Q4OS in our gallery.
Video Preview


For more videos, subscribe our channel DistroScreens on YouTube.