Zorin OS 15 Lite released with Ubuntu 18.04 Foundation & Xfce 4.14
---
---
The Zorin OS team has announced the release of Zorin OS 15 Lite Edition. This release is based on Ubuntu 18.04 and provides Xfce 4.14 with a pleasant and familiar experience. As the name indicates, Zorin OS Lite Edition has fewer system requirements and is suitable for low-end computers.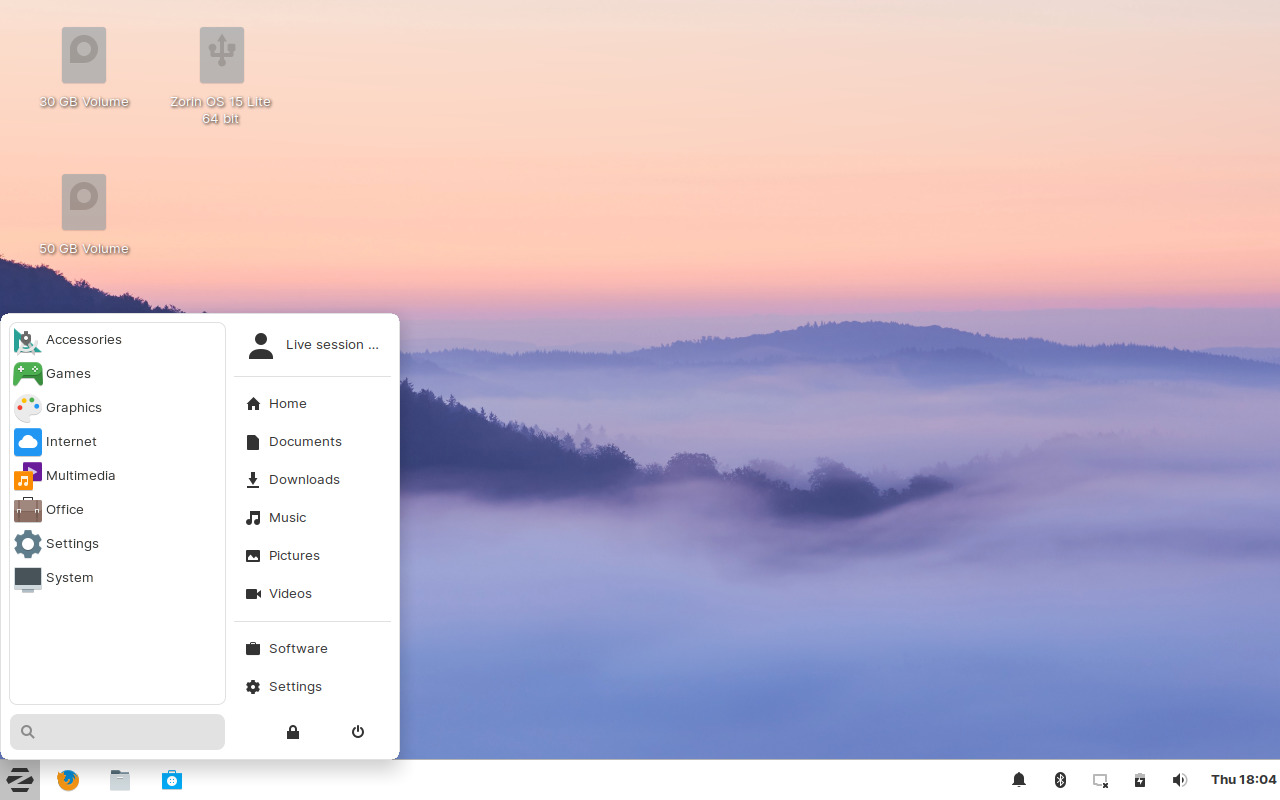 What's is new in Zorin OS 15 Lite?
Improved the visual experience
Zorin OS 15 Lite offers a smooth and visually appealing user interface. With a carefully designed theme, Zorin OS enables one to focus on the content rather than distracting with the other elements. The Zorin OS theme is available in 6 different shades which include dark and light variations. These shades can be easily changed with Zorin Appearance App. The new animations make desktop experience more fluid in Zorin OS 15 Lite.
UI that adapts throughout the day
With the improved dark & light themes, Zorin OS offers delighted experience based on the time of the day. The new Zorin Auto Theme features enable automatically changing to a dark theme on sunset and light theme on sunrise.
Support for Portable Apps.
With the support for snap and flatpak applications, Zorin OS proves itself as a future-oriented distribution. It allows us to easily install, portable and distribution independent packages without relying on existing package structure and version of the distribution.
You can install the latest applications as soon as it is available in flatpak or snap format.
Custom notification indicator
Zorin 15 Lite introduces a new notification indicator which can be customized to not give alert for all notifications. (aka do not disturb mode).
Updated packages & applications.
Zorin 15 Lite Edition brings all updated packages from Ubuntu 18.04. It also brings packages like Xfce 4.14 and Linux Kernel 5.x series.
Download Zorin OS 15 Lite 64-bit Download Zorin OS 15 Lite 32-bit
Zorin OS 15 Lite screenshots
---
---
00 banner
01 Zorin 15 Lite Desktop
02 Modern application menu
03 Thunar file manager
04 Xfce4 Terminal
05 Busy Desktop
06 Window Switching
07 Firefox Browser
08 Parole Media Player
09 Ristretto Image Viewer
10 LibreOffice Writer
11 GIMP Splash screen
12 GIMP Editor
13 gEdit
14 Sudoku
15 Zorin Appearance
16 Zorin Appearance - Themes
17 GNOME Software
18 GNOME Software - Installed
19 Task Manager
20 top utility
21 System Settings
22 Wallpaper Collection
23 Notification Widget
24 Shutdown confirmation
Video Preview