Zorin OS 15.1 released, see screenshots
---
---
The Zorin Group has released Zorin OS 15.1, a minor update in Zorin OS 15.x series. This release includes the latest package updates from the upstream project and other project-specific improvements.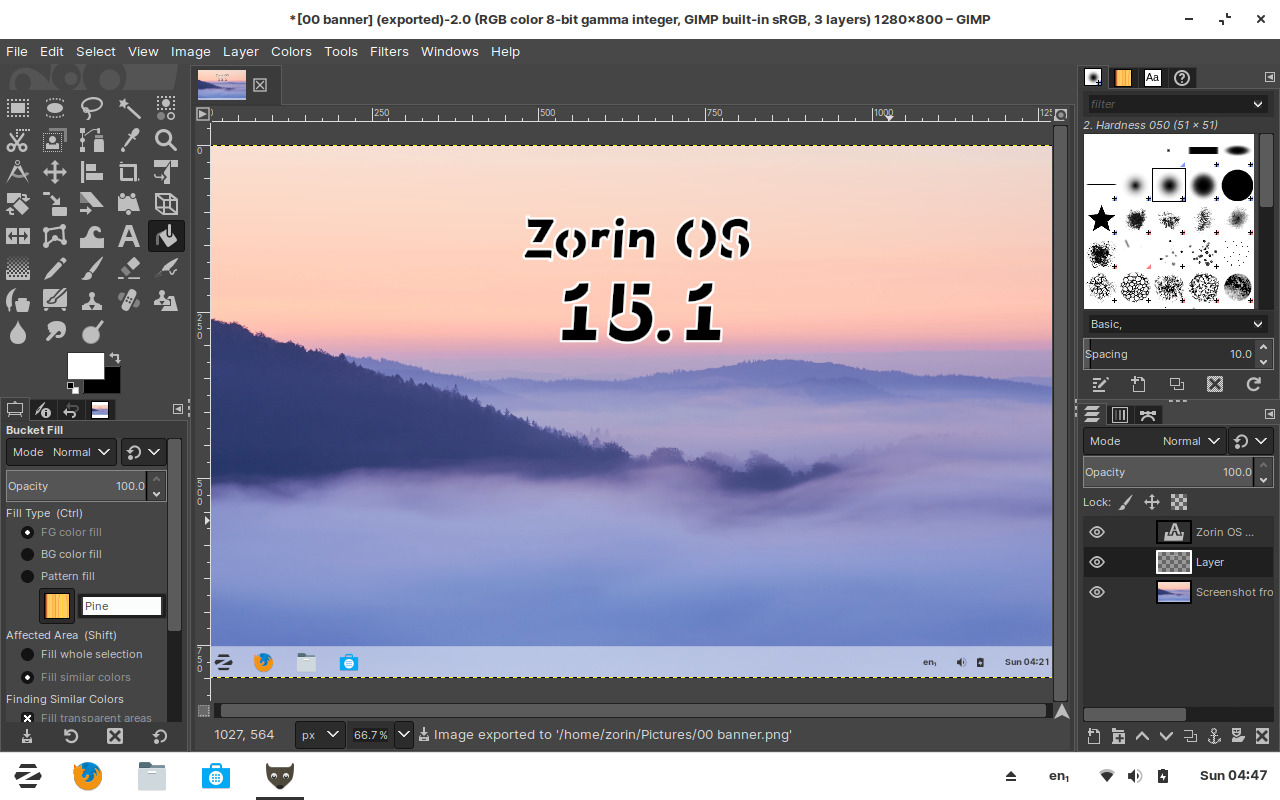 The new font introduced in Zorin OS 15.1
Zorin OS 15.1 is founded on top of Ubuntu 18.04.x and inherits all the updates and improvements from Ubuntu. It provides a better and smoother user experience and offers a smooth transition for people coming from Windows 7.
The main highlights in Zorin 15.1 release are briefed below. For further information on Zorin OS 15.1, you can read the official release announcement published on the project's website.
The Zorin Connect has been updated to provide better coordination between Android phones and the Desktop. The improved app provides a cursor following movements on the mobile and allows to control the playback of media player on mobile from the computer.
LibreOffice 6.3 - It provides better support for MS office documents and saving and opening documents are much faster now.
Introduces Game Mode to provide a better gaming experience. When this mode is enabled, the system will allocate more resources for the game. This mode will be enabled automatically when supporting games are open.
With the updated Zorin Appearance app, users can schedule to switch between dark and light themes.
A new font Sans Forgetica is introduced. It's the perfect font to use when highlighting important points in your study notes.
Linux Kernel 5.0 which provides better hardware compatibility.
Zorin OS 15.1 screenshots
---
---
01.0 Zorin 15.1 Desktop - First impression
01.1 About Zorin 15.1
02 Zorin Application Menu
03 Full screen menu
04 Nautilus FM
05 GNOME Terminal
06 Multitasking Overview
07 Busy Desktop
08 Busy Desktop with dark theme
09 Window switching
10 Firefox Broser
11 GNOME Videos
12 Rhythmbox
13 GNOME Image Viewer
14 Shotwell
15 GNOME Weather
16 GNOME Maps
17 Launching GIMP
18 GIMP in action
19 LibreOffice WRiter
20 GNOME Software
21 GNOME Installed apps
22 Zorin Connect
23 Zorin Appearance
24 Alternative Layout
25 Background Selection
26 Resouce usage with GNOME System Monitor
27 Resouce usage with top
28 Calendar and notification widget
29 System Menu
30 Shutdown confirmation
Video Preview