Lubuntu 20.04 Focal Fossa release & screenshots
---
---
Lubuntu 20.04 Focal Fossa is a long term supported (LTS) release of Lubuntu. This is the 18th release and 4th LTS release of Lubuntu. Also, it is going the be the first Lubuntu LTS release with LXQt desktop environment.
Lubuntu 20.04 as an LTS release of official Ubuntu flavor, will be supported for the next 3 years and users can avail crucial bug fixes and security patches during this period.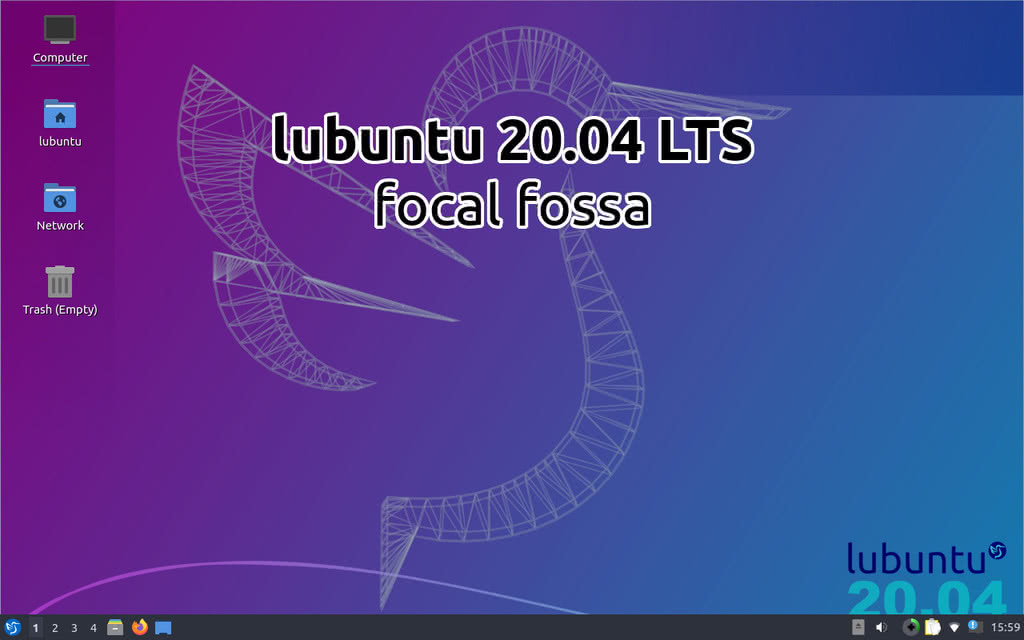 Lubuntu 20.04 Focal Fossa screenshots
These screenshots are captured from a daily build of Xubuntu dated 21st April 2020. The final impression may vary slightly from what is showcased below.
---
---
01 Lubuntu Focal Desktop
02 About LXQt
03 Application Menu
04 PCManFM Qt
05 QTerminal
06 QTerminal DropDown
07 Busy Desktop
08 Window Switching
09 VLC Media Player
10 LXImage - Image Viewer
11 Firefox Browser
12 Classic 2048 Game
13 LibreOffice Impress
14 Featherpad Text Editor
15 NobleNote - Note App
16 LXQt Configuration Center
17 Appearance Configuration
18 Muon package manager
19 Qps - process visualizer
20 Resource usage with htop
21 Leave Menu
22 Shutdown Confirmation
Video Preview