Q4OS 3.12 Centaurus released
---
---
The Q4OS team has announced the release of Q4OS 3.12, an incremental update in Q4OS 3.x Centaurus series. Q4OS 3.12 brings all critical updates and security patches from Debian 10.5 release, along with other Q4OS specific improvements.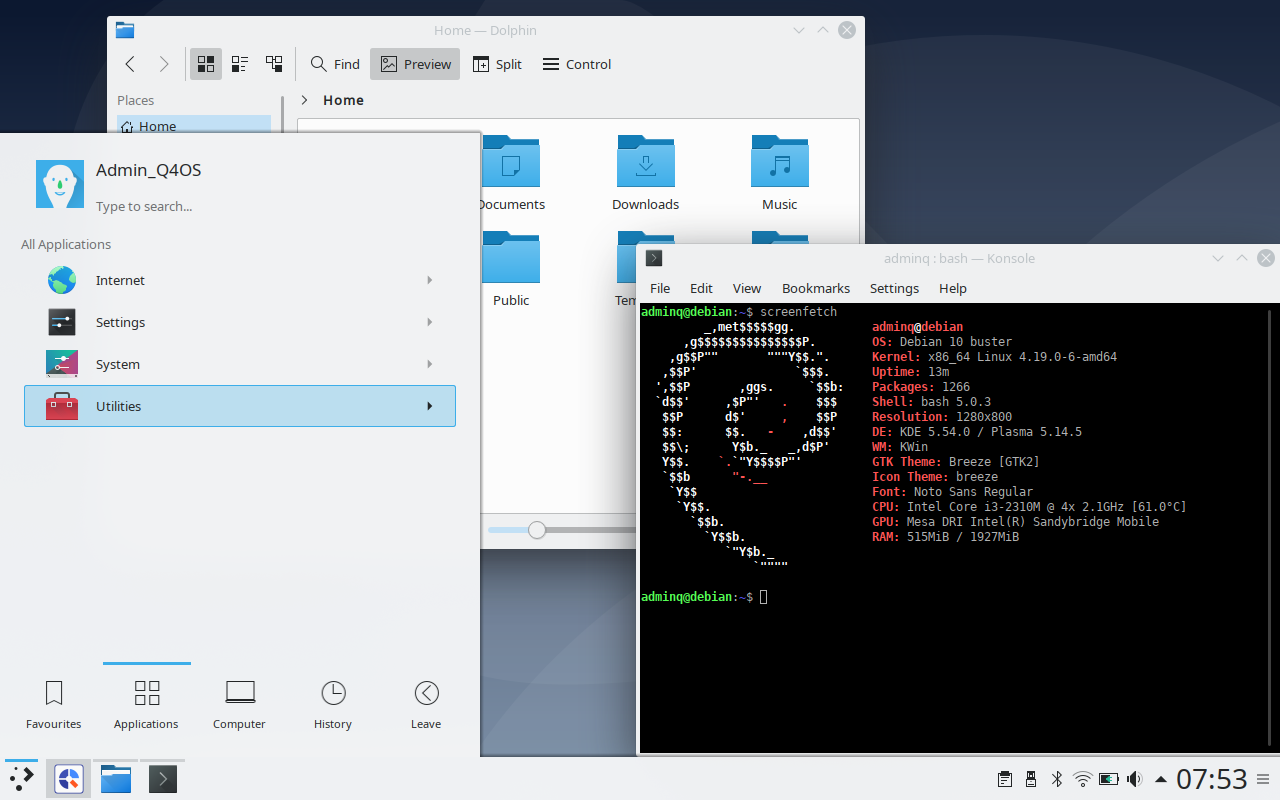 File Picture of Q4OS 3.10 Plasma Edition
Highlights in Q4OS 3.12
All updates as in Debian 10.5 Buster.
Debonaire theme is now available directly in Plasma-based live media, and several other new themes are available in repositories.
Improved NVidia hardware detection and driver installation.
Firefox 80 installer
Supplementary desktop profiles.
Other improvements.
For further details, read the Q4OS 3.12 official release announcement in projects website.