4MLinux 38.0 STABLE released
---
---
The 4MLinux team has announced the release of 4MLinux 38.0. In addition to the regular package updates, 4MLinux 38.0 introduces some new applications and offers basic support for 32-bit applications.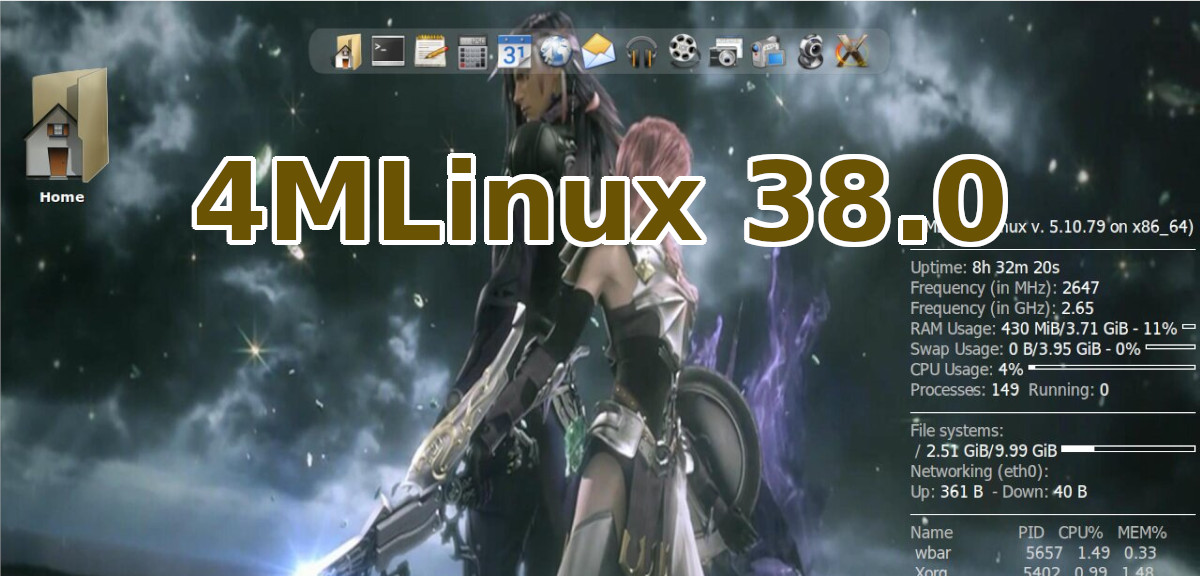 What's new in 4MLinux 38.0?
Following are the key highlights in the 4MLinux 38.0 STABLE release.
Introduces Audacity (audio editor), GQmpeg (music player), GRUB2 (boot loader), Minitube (YouTube player), Musique (audio player), wxCam (webcam application), xmp (command-line mod player).
Basic support for 32-bit applications.
LibreOffice 7.2.3.2
AbiWord 3.0.5
GIMP 2.10.28
Gnumeric 1.12.50
DropBox 133.4.4089
Firefox 94.02
Chromium 93.0.4577.82
Thunderbird 91.3.2
Audacious 4.1
VLC 3.0.16 and mpv 0.33.1
Mesa 21.1.6 and Wine 6.19
For the complete list of changes in 4MLinux 38.0, read the official release announcement on the project's blog.
Video Preview


For more videos, subscribe our channel DistroScreens on YouTube.