CutefishOS 0.7 Beta introduces more features & improvements
---
---
The CutefishOS team has announced the release of CutefishOS 0.7. CutefishOS is a GNU/Linux cum desktop project offering a user-friendly, efficient and beautiful desktop experience.
The CutefishOS 0.7 Beta release introduces more functionalities and features. With this release, CutefishOS takes another step towards being a full-fledged desktop operating system.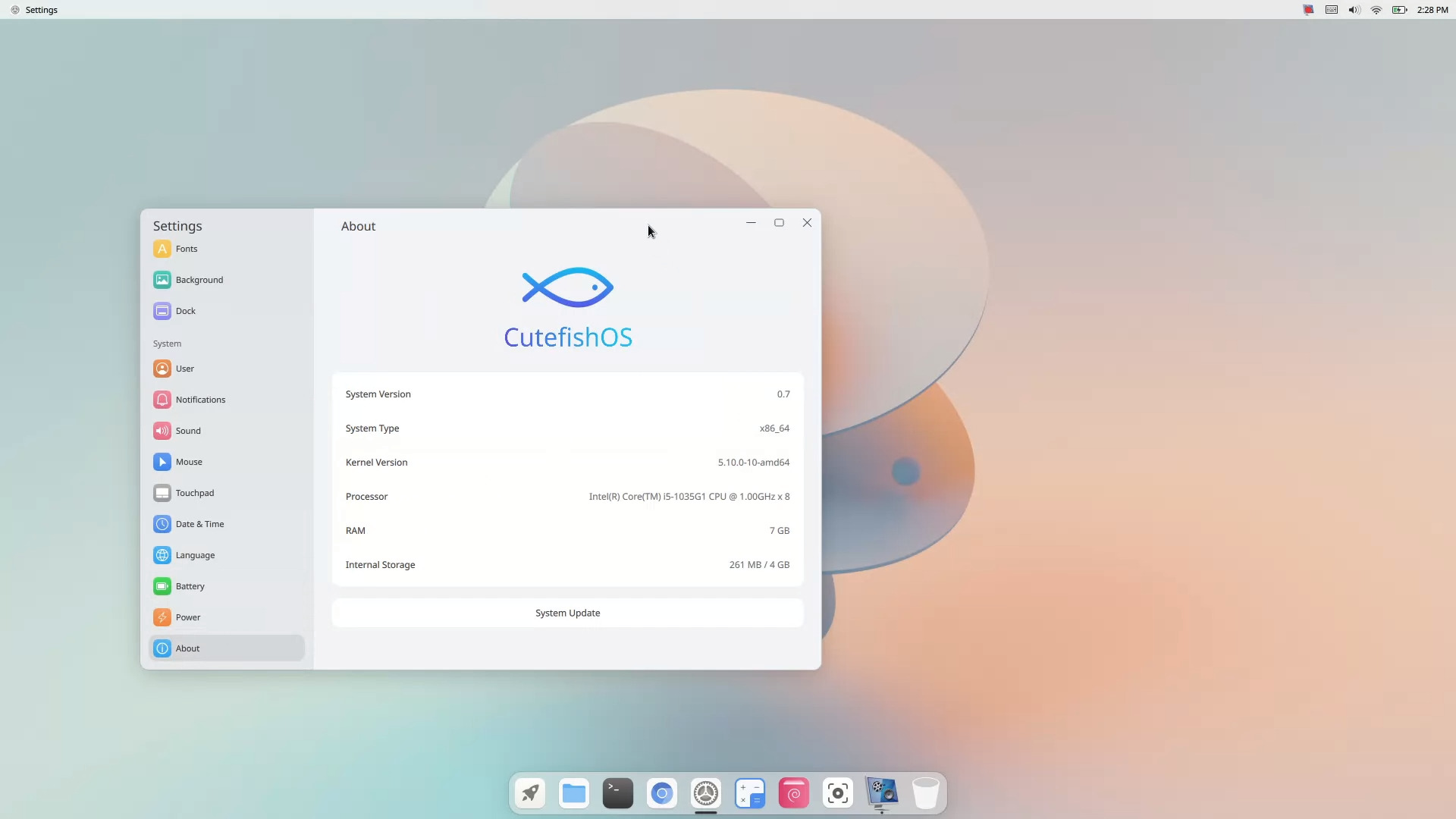 What's new in CutefishOS 0.7 Beta?
The following section briefly explains the noteworthy improvements in the CutefishOS 0.7 Beta release.
Settings
Users can now connect with hidden WiFi networks.
Introduces a Default applications section
Introduces Do Not Disturb mode for notifications
Introduces natural scrolling option for touchpad
Introduces System update GUI
File Manager
Introduces USB drive safe removal options
Introduces Uninstall disk partition
Improves UI detail listing
Run application shortcuts (Desktop files)
Support shortcut key Ctrl + Z to undo the operation
LaunchPad
Introduces the right click to uninstall option
Add font configuration to the desktop backend to solve the abnormal display of fonts in some scenarios
Support high resolution in the login interface (sddm)
Support dragging and dropping files to the dock trash
Added GTK theme to make the GTK application more integrated with CutefishOS style
You can read about the CutefishOS 0.7 Beta release in the projects forum.
Download CutefishOS 0.7 Beta
You can download CuteifishOS 0.7 Beta from the following direct links.
Download CutefishOS 0.7 Beta (Google Drive) Download CutefishOS 0.7 Beta (MEGA)
CutefishOS 0.7 Beta screenshots
---
---
01 title clip
02 context menu
03 launchpad
04 file manager
05 terminal
06 window switching
07 chromium
08 display settings
09 appearance settings
10 backgrounds
11 dock settings
12 about system
13 update manager
14 system monitor
15 system menu
16 shutdown confirmation
Video Preview


For more videos, subscribe our channel DistroScreens on YouTube.