CutefishOS 0.8 Beta introduces a new app store and default app settings
---
---
On 30th January 2022, the CutefishOS team has announced the release of CutefishOS 0.8 Beta. CutefishOS 0.8 is the 4th development release from the CutefishOS project. CutefishOS 0.8 introduces a new app store and default app settings. Also, it includes improvements to the Cutefish file manager and other desktop components.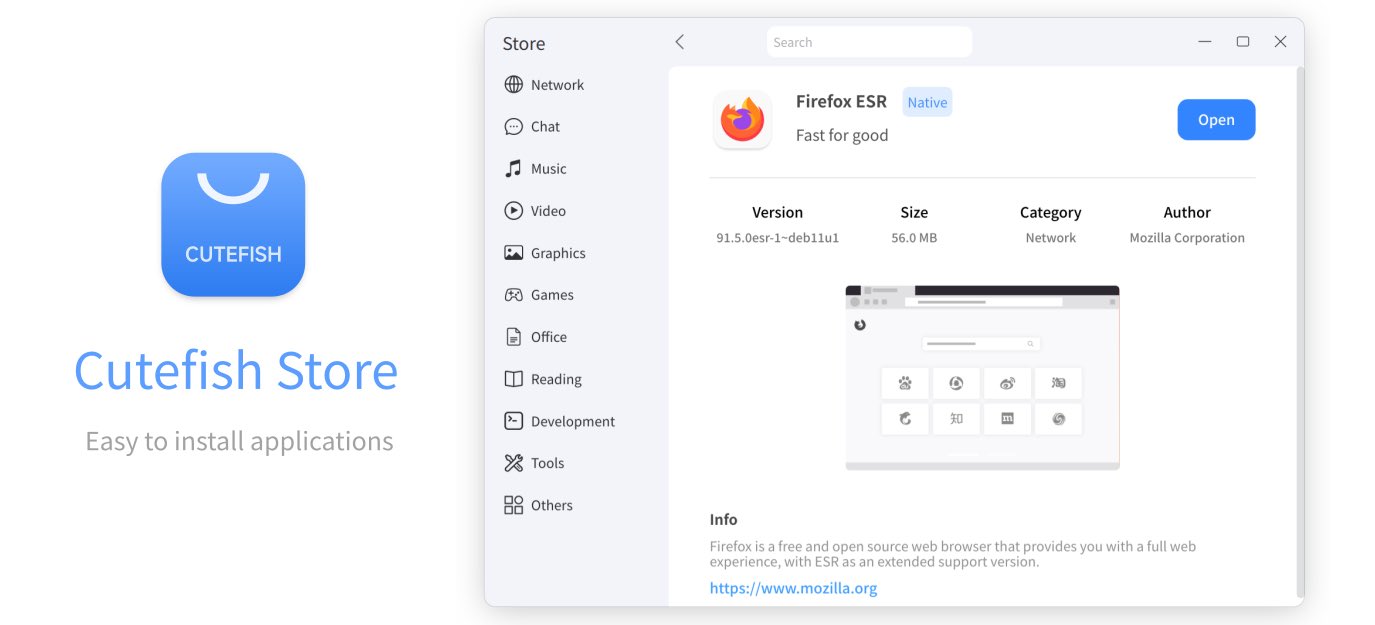 Download CutefishOS 0.8 Beta
You can download CuteifishOS 0.8 Beta from the following direct links. The google drive link may be not available due to the heavy traffic.
Download CutefishOS 0.8 Beta (Google Drive) Download CutefishOS 0.8 Beta (MEGA)
CutefishOS 0.8 Beta screenshots
---
---
01 title clip
02 cutefishos desktop
03 context menu
04 background selectoin
05 application menu
06 files
07 terminal
08 global menu
09 chromium browser
10 video player
11 image viewer
12 system settings
13 checking for updates
14 about system
15 system monitor
16 global system menu
17 notification
18 leave options
Video Preview


For more videos, subscribe our channel DistroScreens on YouTube.