Endless OS 4.0.0 has been released
---
---
On 22nd November 2021, the Endless community has announced the release of Endless OS 4.0.0, the latest stable release of the GNU/Linux distribution project. Endless OS inherits from Debian and makes use of OSTree and Flatpak for package management.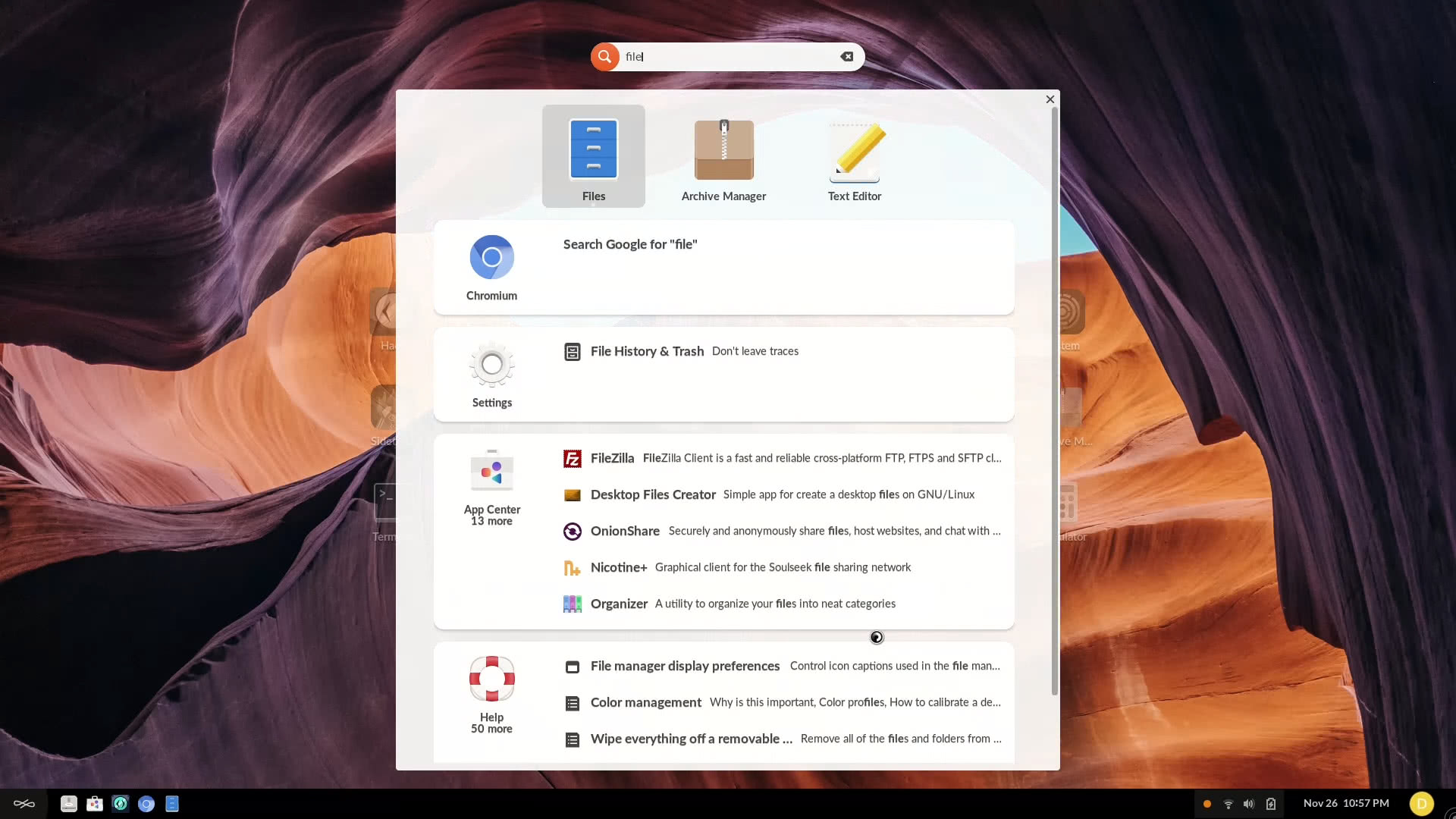 What's new in Endless OS 4.0.0?
Following are the noteworthy highlights in the Endless OS 4.0.0 release.
Endless OS 4.0.0 desktop introduces easily visible indicators to identify that applications are listed across multiple pages and provide arrow keys to switch between these pages.
New wallpaper
Faster user switching.
Driverless printing with the help of Internet Printing Protocol.
Endless OS 4.0.0 can get critical security updates and bug fixes even after the 5.0 release.
Linux kernel 5.11 and updated linux-firmware
OSTree 2020.8 and flatpak 1.10.2, with some performance improvements for OS and apps updates.
Reuses the Debian packages if it is not changed for the Endless OS. Previously, all the packages were built in the Endless OS infrastructure.
The remote desktop viewer is removed from the default installation.
Chrome has been removed from the default installation due to licensing issues. However, there is an automatic downloader for the smooth installation of chrome.
.. and more.
For a complete list of changes in Endless OS 4.0.0, read the official release notes on the project's website.
Download Endless OS 4.0.0
You can download Endless OS 4.0.0 64 Bit image using the below torrent link. Other download options are available in Endless OS website.
Download Endless OS 4.0.0 (Torrent) Endless OS 4.0.0 all download options
Endless OS 4.0.0 screenshots
---
---
01 title clip
02 Application Search
03 About the system
04 File Manager
05 Terminal
06 Chromium browser
07 Learning modules
08 System monitor
09 Software centre
10 libreoffice writer
11 background collection
12 quick menu
13 system menu
14 shutdown confirmation
Video Preview


For more videos, subscribe our channel DistroScreens on YouTube.