The ReactOS team has announced the release of ReactOS 0.4.14. ReactOS 0.4.14 brings several improvements and fixes in different components ranging from Freeloader (the bootloader) to the shell.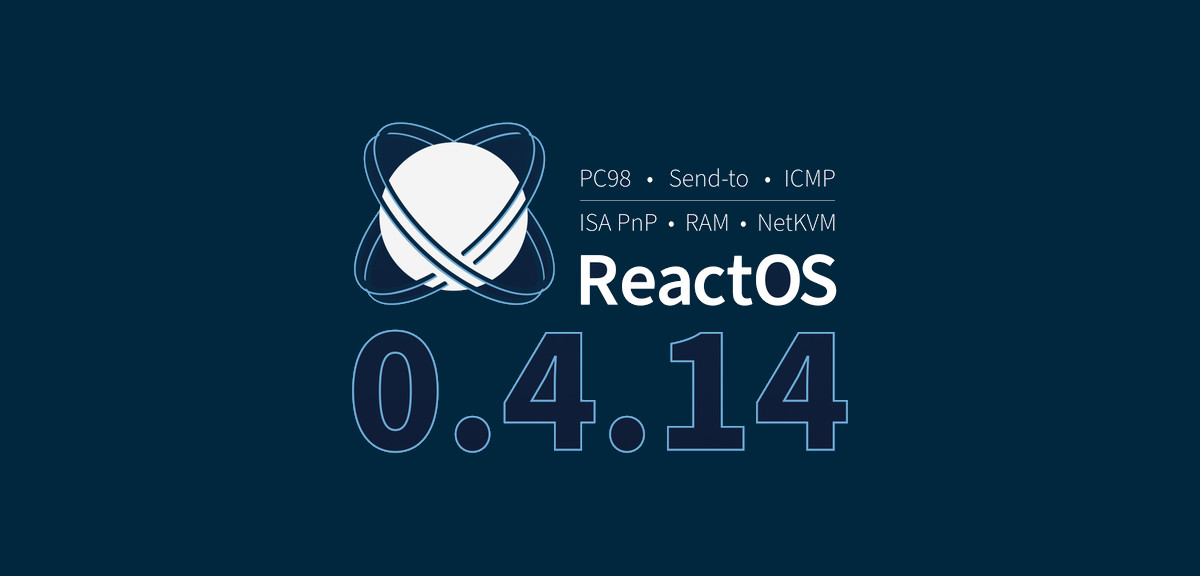 Image Courtesy: Official release announcement
ReactOS 0.4.14 is a result of 1 year of development and regression effort. It does not include many of the latest development updates announced in 2021, but it includes several regression fixes and patches to provide a more solid experience. Those who prefer to explore the latest enhancements instead of a robust experience can try the nightly builds.
What is new in ReactOS 0.4.14?
The key features in the ReactOS 0.4.14 release are as follows.
The shell introduces a 'Send To' feature with which files can be sent to a predefined location with the right-click. Also, there are options for opening file location of shortcuts and for opening terminal anywhere with the right-click menu.
Introduces NEC PC-9800 boot support. NEC PC-9800 (or PC-98 in short) is a series of 16-bit and 32-bit Japanese computers developed and manufactured by NEC. As that type of hardware is based on x86 processors, it is a relatively easy porting target.
Improvements in ICMP (Internet Control Message Protocol) which range from the implementation of the IOCTL_ICMP_ECHO_REQUEST I/O control code to a full rewrite of the Icmp** routines.
Improvements and enhancemnets to the kernel to increase the overall robustiness of the system.
Introduces support for booting Linux 64-bit systems in 64-bit FreeLoader and fixed an issue where FreeLoader couldn't read from an EXT2 volume, hence preventing booting.
Reduced memory footprint due to obsolete fonts being removed (116 MB to 92 MB)
For other changes in ReactOS 0.4.14 release, read the official release announcement in the ReactOS website.
Download ReactOS 0.4.14
You can download ReactOS 0.4.14 or the latest release from the offiical download page. The download page, follows a 'Pay What you Want' model. So, we are not providing the direct download link. Instead, you can find the link in the ReactOS download page.
ReactOS 0.4.14 screenshots
---
---
01 desktop
02 appearence settings
03 application menu
04 task manager
05 explorer
06 command prompt
07 settings
08 about system
09 shutdown confirmation
10 shutting down
Video Preview


For more videos, subscribe our channel DistroScreens on YouTube.