Preview of Solus 4.0 with GNOME 3.34.3
---
---
Solus 4.0 is a stable snapshot of Solus, released on 17th March 2019. This snapshot was released with GNOME 3.28. As a rolling distribution, Solus delivered GNOME 30, 32 and 34 as contineous updates.
In this blog post, I would like to share screenshots of Solus GNOME Edition with all updates as of 18th January 2019. It features GNOME 3.34.3, LibreOffice 6.3.x and other updates.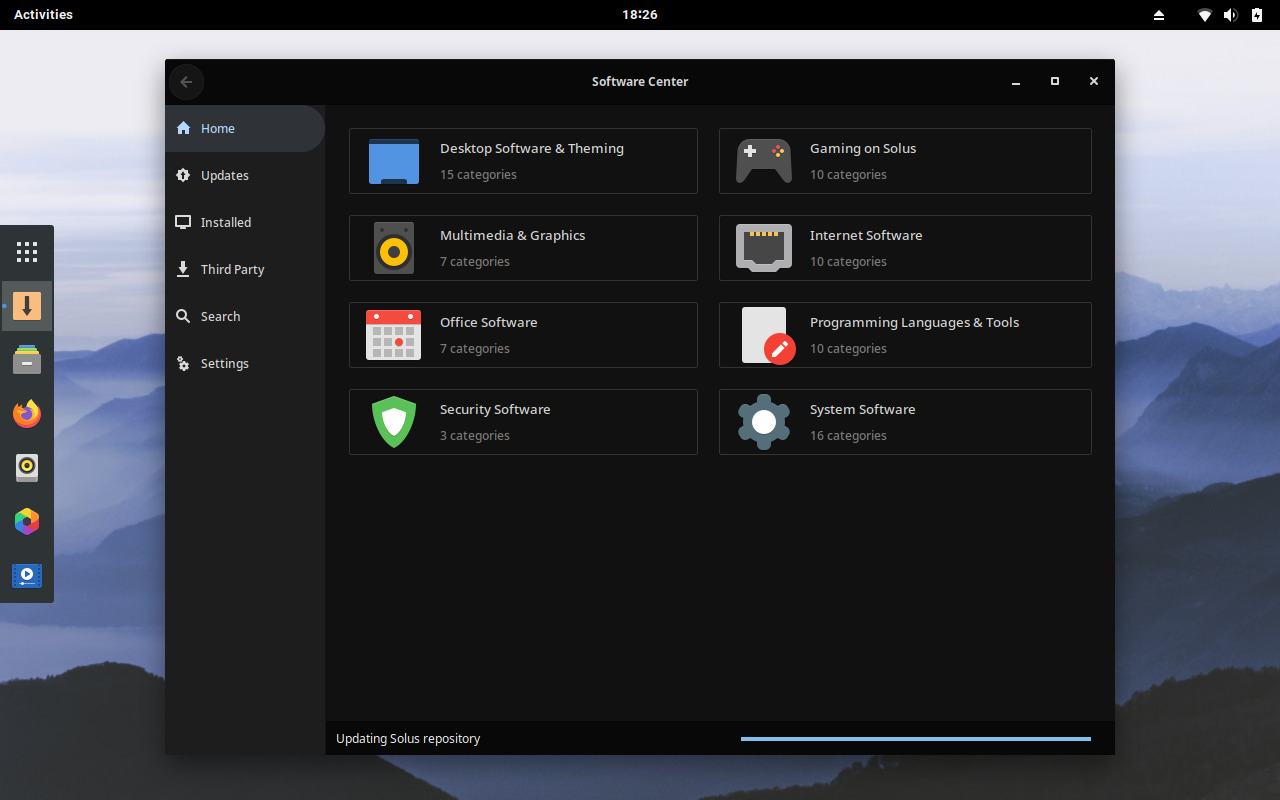 It took more than 1 GB to update the system after a fresh installation. This is almost comparable with the size of installation. It is very high time for Solus to provide an updated installation media for new users. Because, need for a long update after installing a fresh system don't provide a good impression for the users.
---
---
01 Solus GNOME Desktop
02 About Solus GNOME Edition
03 Application Menu - Favourites
04 Application Menu - Apps
05 Multitasking Overview
06 Nautilus File Manager
07 GNOME Terminal
08 Busy Desktop
09 Firefox Browser
10 GNOME MPV
11 Rhythmbox Music Player
12 GNOME Photos
13 Eye of GNOME
14 LibreOffice 6.3.x
15 Solus Software Center
16 Solus SC - 3rd Party Software
17 System Settings
18 Background Selection
19 Redesigned background selection
20 Resource usage on idle state
21 Calendar Widget
22 System Menu
23 Shutdown confirmation