SolydXK 10 released with Debian Buster Foundation
---
---
The SolydXK project has announced the release of SolydXK 10, the latest stable release of Debian based GNU/Linux distribution. This release has its foundation laying on Debian 10.1 Buster.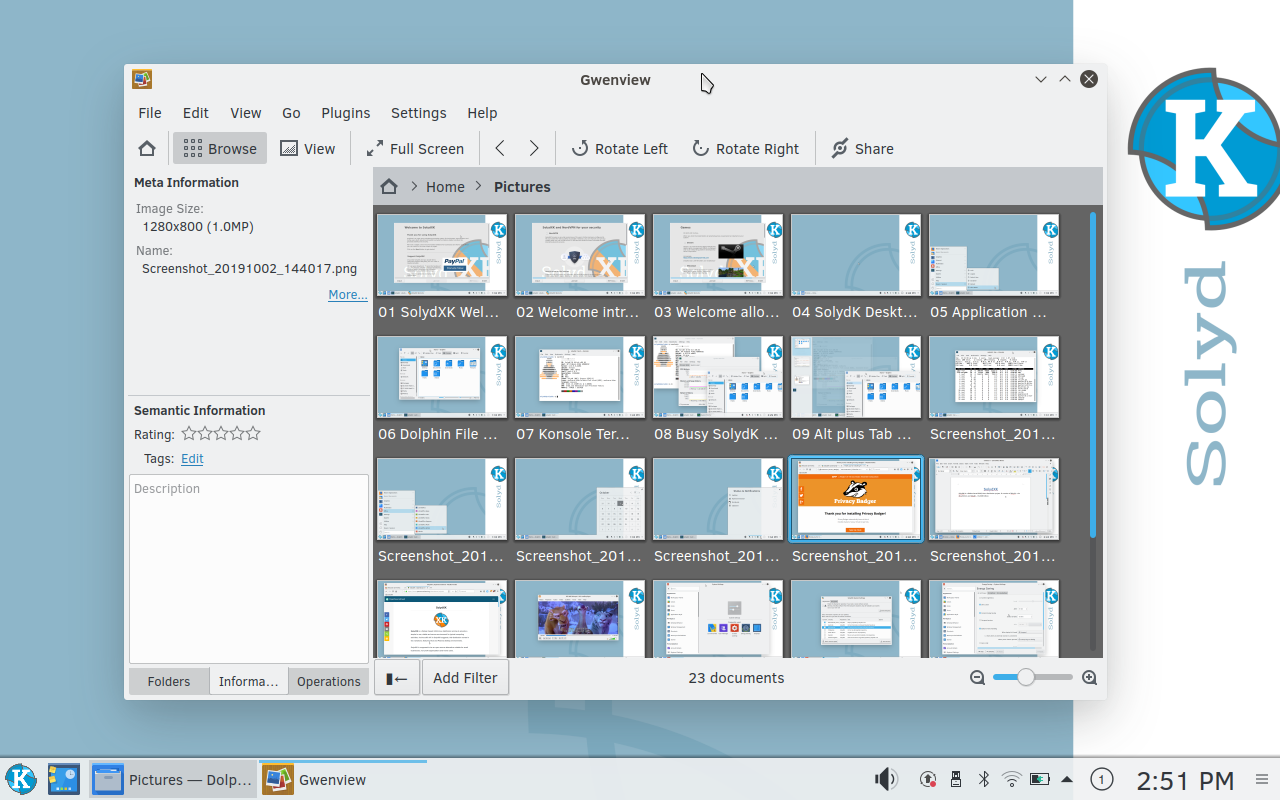 The main highlights of SolydXK 10 are summarized below.
All updated packages from the Debian Buster branch. The packages are up-to-date with Debian 10.1 release.
The distribution now supports localization from the boot menu itself. Hence the locale-specific images have been removed.
Brand new Grub theme
The image writer tool is redesigned to deliver a faster, smoother and consistent user experience.
The Firefox browser is patched with an additional distribution-specific package, to provide better privacy.
All unnecessary packages have been removed from the installation image. This ensures, proper usage of space.
For more updates from the SolydXK project, read SolydXK 10 release announcement on the project's website.
SolydK 10 screenshots
---
---
01 SolydXK Welcome
02 Welcome introduces Nord VPN
03 Welcome allows to install Game Engines
04 SolydK Desktop - First impression
04.01 About SolydK 10
05 Application Menu
06 Dolphin File Manager
07 Konsole Terminal Emulator
08 Busy SolydK Desktop
09 Alt plus Tab window switching
10 Firefox ESR
11 Privacy Badger plugin enabled by default
12 VLC Media Player
13 Gwenview Image Viewer
14 LibreOffice Writer
15 Midnight Commander
16 SolydXK System Settings
17 Plasma System Settings
18 Energy Saving Configuration in Plasma
19 Discover - Home
20 Discover - Applications
21 Resouce Usage with KSysGuard
22 Resource usage with top
23 Synaptic package manager
24 Calendar Widget
25 Status and notification widget
26 Desktop Logout Menu
Video Preview