The amnesic incognito live system with Tails 3.15 - screenshots
---
---
The Tails team has announced availability of Tails 3.15, latest stable update of amnesic incognito live system. This release includes important security updates and critical bug fixes.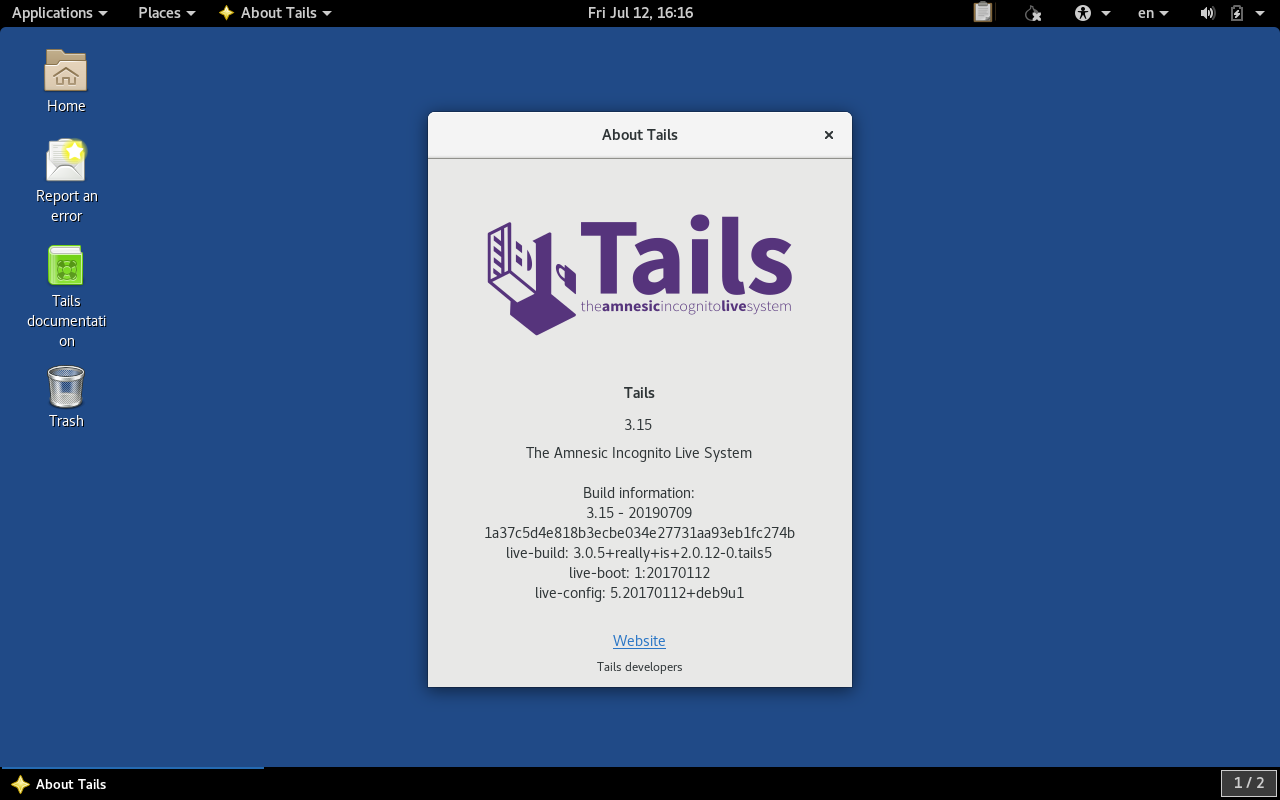 About Dialog in Tails 3.15
The main highlights of Tails 3.15 release includes,
The Tor Browser has been updated to 8.5.4, which provides better secure browsing capability. Beside the Tor Browser, Tails also includes an unsafe browser for which traffic is not routed through Tor network.
Thunderbird - the email client has been updated to version 60.7.2.
Fixed the issue with second boot in certain computers.
Display an error message in the Unlock VeraCrypt Volumes utility when closing a volume fails because the volume is being used
Fix the issue when starting through Heads boot firmware.
The original release announcement for Tails 3.15 is available in project's website.
Following section showcases some screenshots captured in Tails 3.15.
---
---
01 Tails Desktop
02 About Tails
04 Places Menu
05 Internet applications
06 File Manager
07 Multitasking Demo
08 Multitasking Overview
09 Fullscreen application menu
10 Anonymous Tor Browser
11 Unsafe browser
12 Onion circuites
13 OnionShare
14 LibreOffice Writer
15 Eye of GNOME
16 GNOME Control Center
17 Background Collection from Debian
18 resource usage - top
19 resource usage - gnome system monitor
20 poedit - translation editor
21 calendar and notification widget
22 system menu
Video Preview


For more videos, subscribe our channel DistroScreens on YouTube.