The Tails GNU/Linux project has announced the release of Tails 5.11 - a stable update of the amnesic incognito live system. The Tails 5.11 brings more security and privacy enhancements and improves anonymity while on the internet.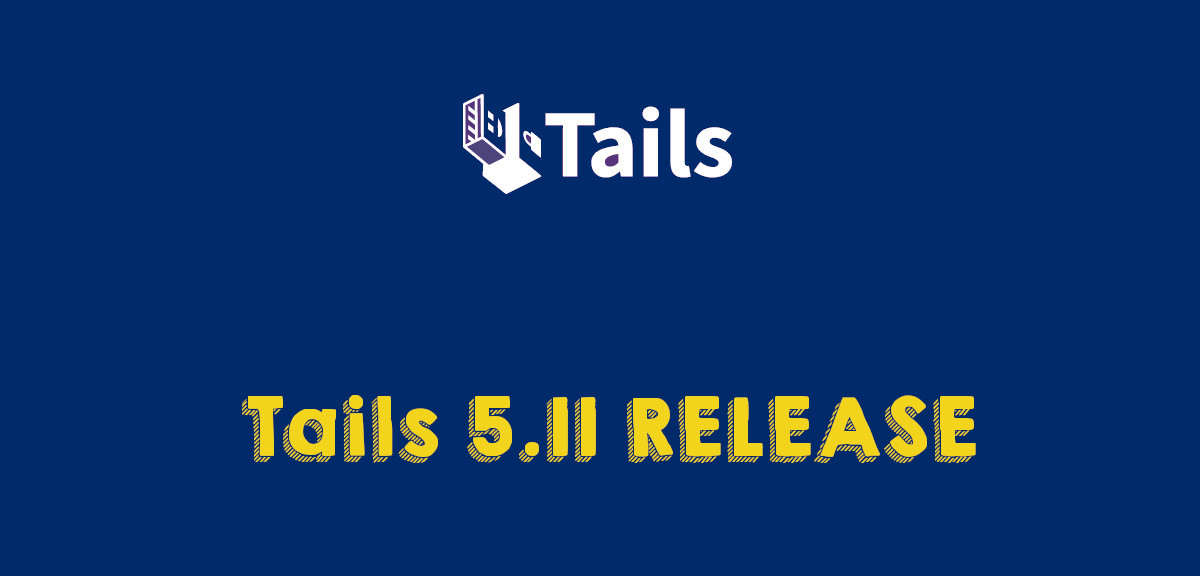 One of the most relevant highlights of Tails 5.11 is the the availability of zram Kernel module to improve the computer memory.
What's new in the Tails 5.11 release?
The salient features in the Tails 5.11 release are as follows.
Package updates
Tor Browser to 12.0.4
Thunderbird to 102.9.0
Core improvements
Tails now uses the zram Linux kernel module to extend the capacity of the computer's memory.
Users can run more applications or use session for longer periods of time. Tails will handle more load before freezing and become slow more progressively.
The screencast can be recorded using the integrated feature of GNOME. We configured this feature to allow unlimited screencasts. See screenshot and screencast.
Redesigned the unlocking section of the Welcome Screen.
For further reading and downloading on Tor 5.11 release, check out the official release announcement in the project's blog.
Video Preview


For more videos, subscribe our channel DistroScreens on YouTube.