Xubuntu 22.10 Kinetic Kudu has been released
---
---
On 20th October 2022, the Xubuntu team announced the release of Xubuntu 22.10 Kinetic Kudu. Xubuntu 22.10 is a regular release from the project and will get continuous updates and support for the next nine months.
On top of the Xfce 4.16 - Xubuntu 22.10 features the latest updates from Xfce 4.17, GNOME 43, and MATE 1.26. Xfce 4.17 components offer several usability improvements.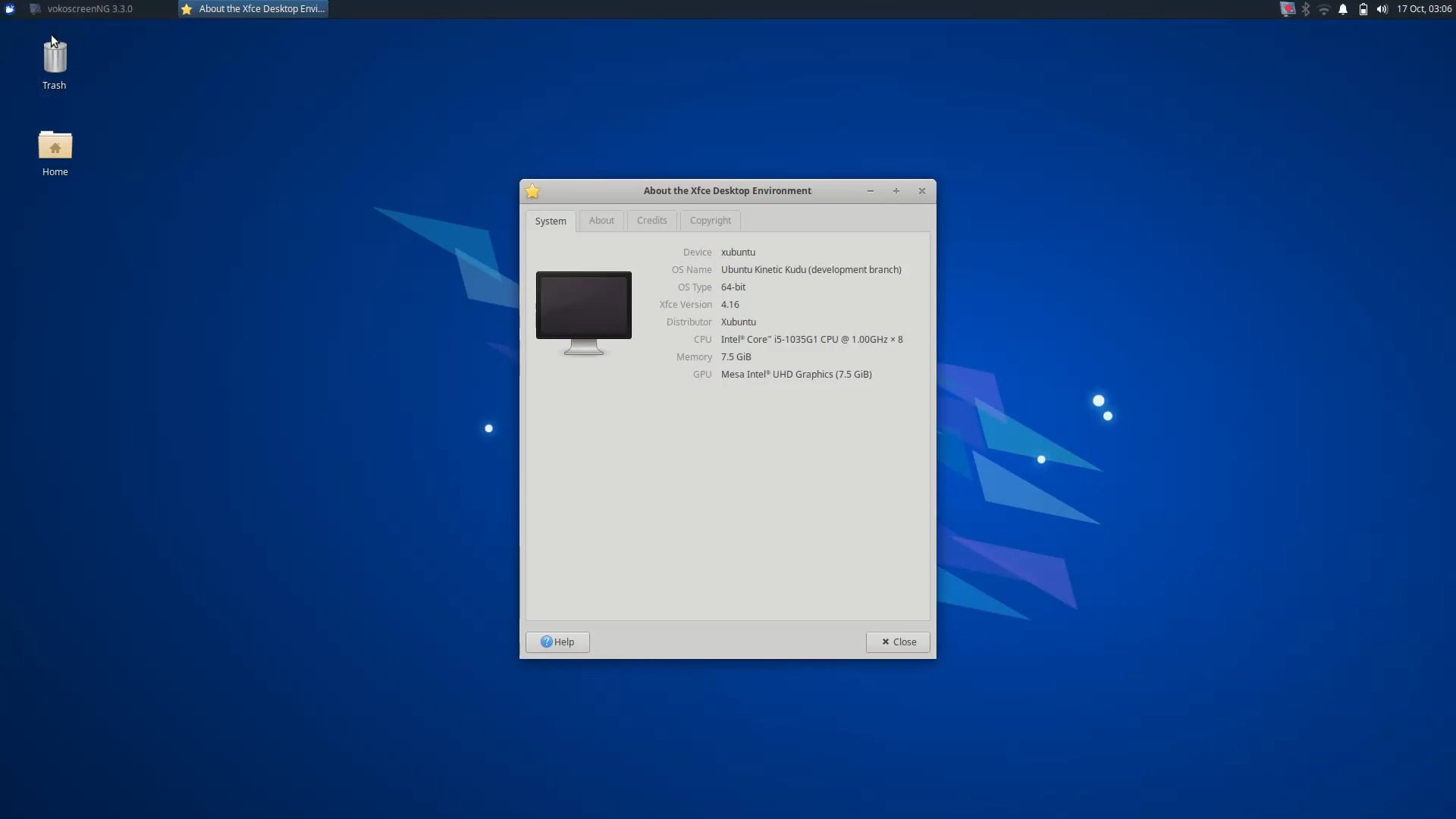 What is new in Xubuntu 22.10?
Xubuntu 22.10 inherits all core improvements from the Ubuntu Kinetic foundation. The main highlights are listed below.
Bleeding edge components from Xfce 4.17
Mousepad 0.5.10 includes search history, and automatic reloading of files if modified externally.
Thunar 4.17.9, the Xfce file manager, now includes built-in, recursive file search.
Linux Kernel 5.19
Mozilla Firefox 105
Thunderbird 102
LibreOffice 7.4
For further information, read the Xubuntu 22.10 release announcement in projects website.
Download Xubuntu 22.10
You can download Xubuntu 22.10 from Ubuntu official server.
Download Xubuntu 22.10 Kinetic Kudu
Xubuntu 22.10 Kinetic Kudu screenshots
The screenshots are captured on Xubuntu 22.10 daily image. There could be some minor differences in the final release
---
---
01 Xubuntu Desktop
02 Whisker Menu
03 About System
04 Thunar
05 Terminal
06 Window switching
07 Firefox
08 Parole Media Player
09 Rhythmbox
10 Image Viewr
11 LibreOffice Writer
12 System Settings
13 Background selection
14 GNOME Software
15 Software Adaptive
16 Task manager
17 htop
18 Sound applet
19 Shutdown confirmation
Video Preview