Mageia 7 released, see screenshots
---
---
The Mageia community has announced the release of Mageia 7, latest stable release of independent GNU/Linux distribution carrying the legacy of old Mandriva Linux. This release includes several enhancements, improved features, and updated packages.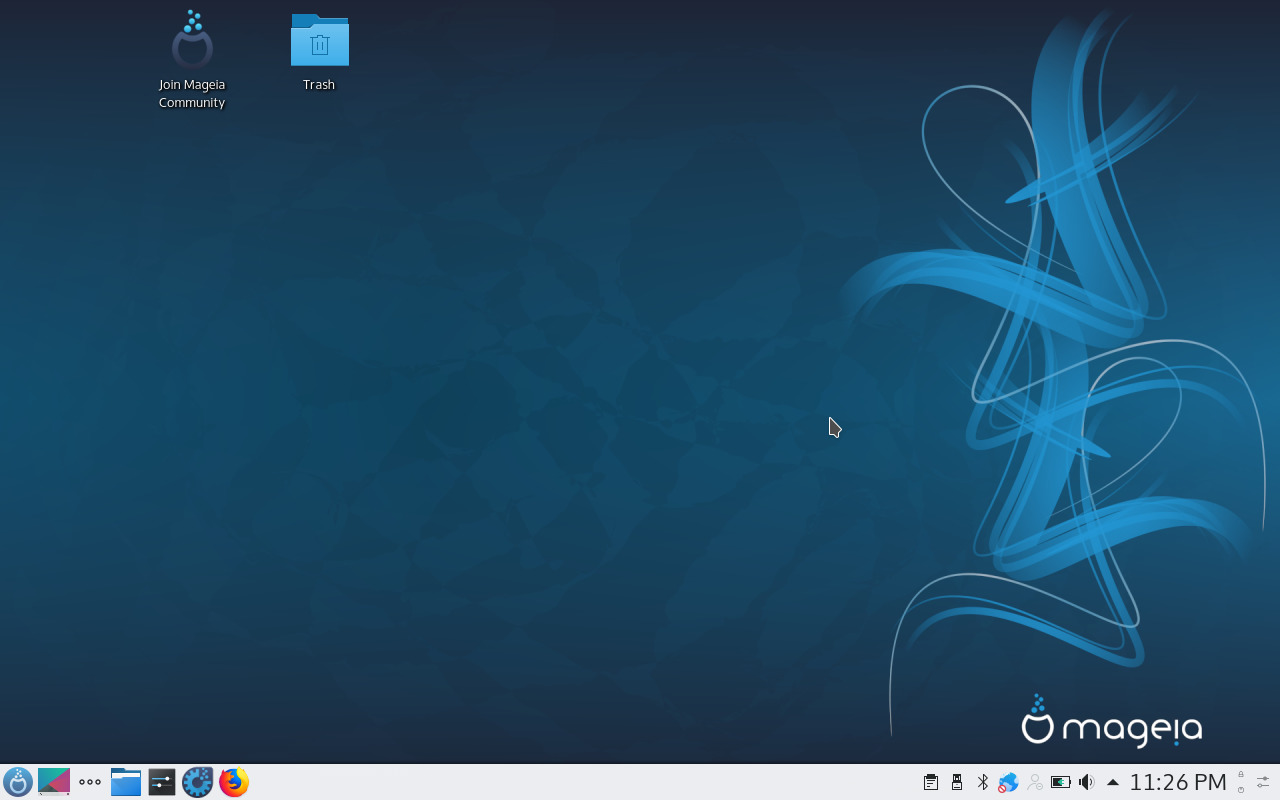 A quick impression of Mageia 7 Desktop
Magiea 7 release includes classical installers with both 32-bit and 64-bit varieties. It also includes live media with Plasma, GNOME, and Xfce desktop environments. In addition to these desktops, most of the popular desktop environments and window managers are easily accessible in Mageia repositories.
With updated Linux Kernel and other driver packages, Mageia 7 provides better support for modern hardware, hybrid graphics card, and Wayland. Also, Mageia 7 improves the gaming experience.
The main highlights of Mageia 7 include,
Updated packages like kernel 5.1.14, rpm 4.14.2, dnf 4.2.6, Mesa 19.1, Plasma 5.15.4, GNOME 3.32, Xfce 4.14pre, Firefox 67, Chromium 73, LibreOffice 6.2.3
An improved welcome screen which simple and easier to follow.
Mageia 7 will continue to use dnfdragora and other package management tools from the Fedora & OpenSUSE ecosystem. Also, Zchunk-compressed metadata for DNF and PackageKit is added, to enable fetching repository metadata updates so as to conserve bandwidth usage.
More details are available on Mageia 7 release announcement. We provide some Mageia 7 screenshots in the following section.
---
---
01 Loading Mageia Desktop
02 Mageia Welcome
03 Mageia Welcome - Applications
04 About Mageia
05 Mageia Desktop - First impression
06 Application Menu
07 Dolphin File Manager
08 Konsole Emulator
09 Firefox
10 Konqueror
11 Dragon Player
12 VLC Media Player
13 Clementine Music
14
15 Gwenview
16 GIMP
17 LibreOffice Writer
18 System Settings
19 Look and Feel Settings
20 Desktop Settings
21 Mageia control Center
22 Mageia Control Center - System Settings
23 Mageia Control Center - boot configuration
24 RPMDrake package manager
25 KSysGuard
26 htop utility usage
27 battery and brightness widget
28 Calendar widget
29 Volume Widget
30 Shutdown confirmation
Video Preview


For more videos, subscribe our channel DistroScreens on YouTube.