Pardus 19.0 released, see screenshots
---
---
The Scientific and Technological Research Council of Turkey (TÜBİTAK) has announced the release of Pardus 19.0. It is the latest stable release of Debian based GNU/Linux distribution developed with support from Turkey Govt.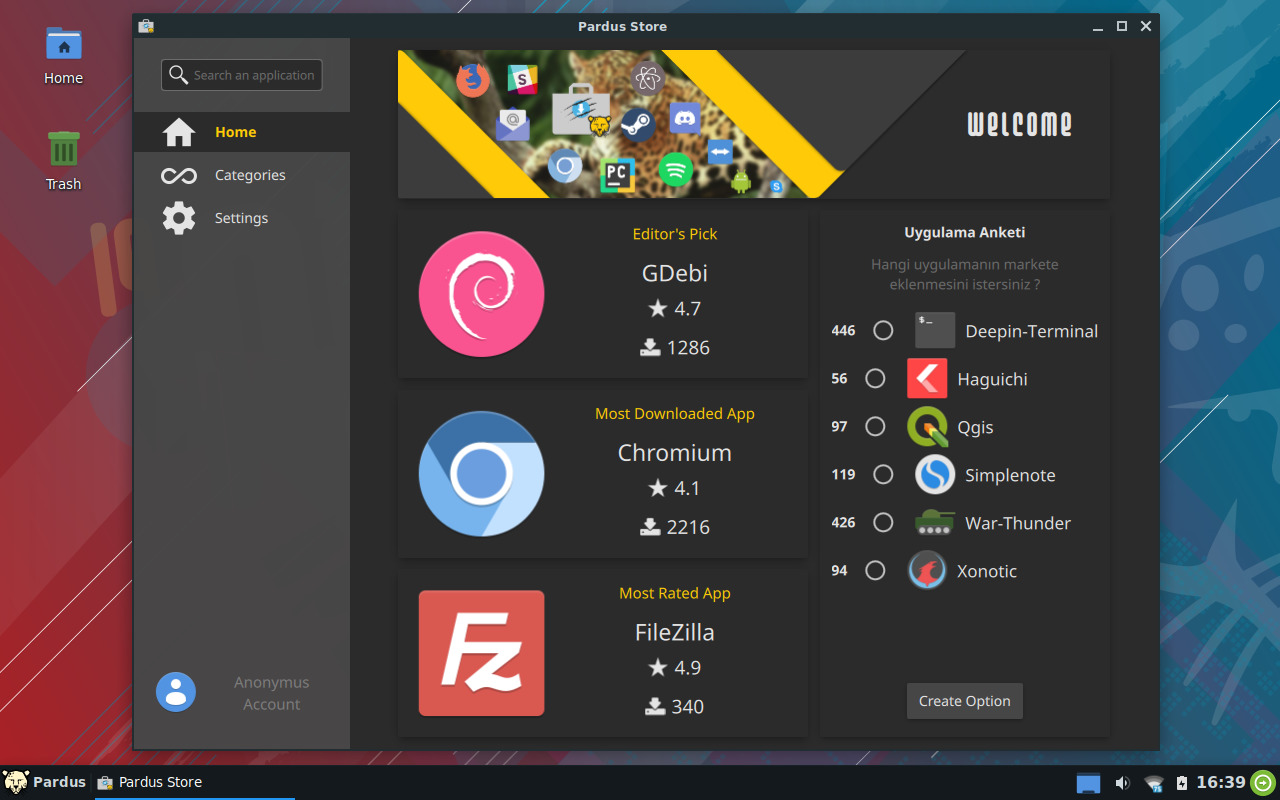 Pardus 19.0 uses Xfce 4.12 as default desktop environment. With a custom theme, Pardus 19.0 is visually appealing and it provides smoother experience on lower end computers with the xfce desktop.
The main package updates included in Pardus 19.0 are listed below.
Linux Kernel 4.19.0
LibreOffice 6.1.5
Firefox 60.8
Thunderbird - 60.8.0
VLC 3.0.7
OpenJDK 11 JRE
Also, with the TLP integration, Pardus 19.0 offers better battery life.
Following section showcases some screenshots captured on Pardus 19.0 Xfce Edition.
---
---
01 Pardus 19.0 Xfce Desktop
02 Whisker Menu in Pardus
03 Thunar File Manager
04 Xfce Terminal
05 Multitasking Overview
06 Firefox ESR
07 VLC Media Player
08 Ristretto Image Viewer
09 LibreOffice Writer
10 System Settings
11 Pardus Store - home
12 Pardus Store - categories
13 Synaptic package manager
14 resource usage on idle state
15 Shutdown confirmation
Video Preview