Devuan ASCII 2.1 introduces OpenRC option for non-expert installation
---
---
The Devuan community has announced the release of Devuan ASCII 2.1. It is a point release in the 2.x series. In addition to the usual package updates, Devuan 2.0 offers the option to install OpenRC init manager in non-expert installation.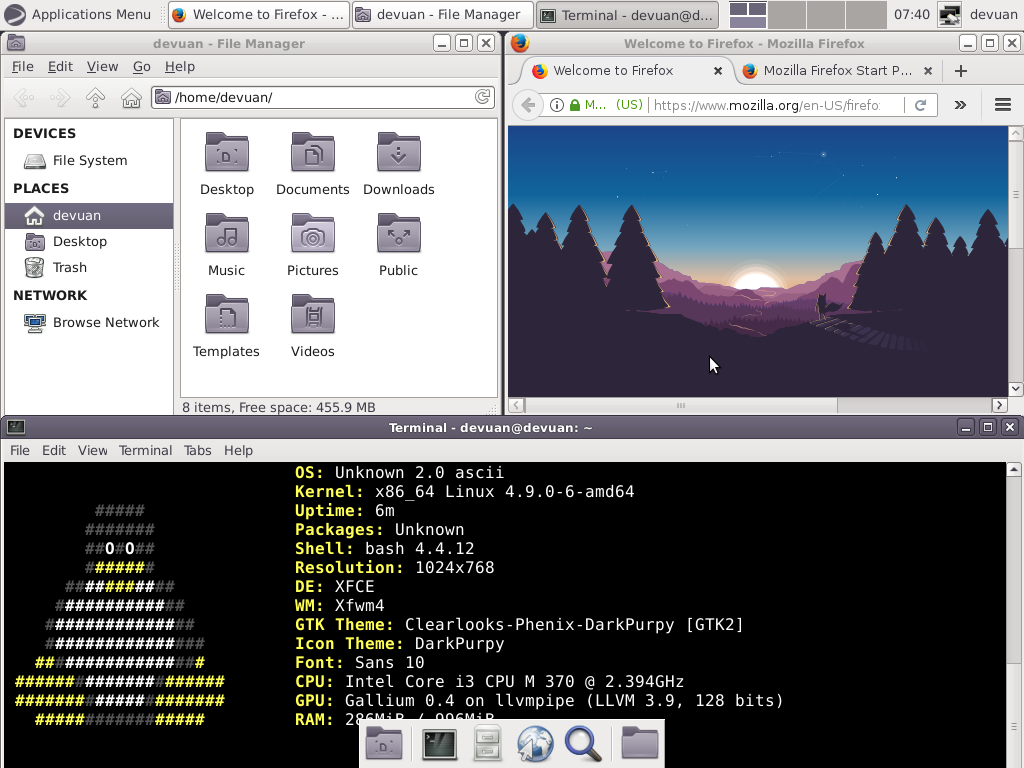 What is Devuan?
If this is the first time you hear about Devuan, it a fork of Debian without the sin of systemd. It provides an alternative init manager to the users and thus gives them more freedom. You can find more about Devuan GNU/Linux in our gallery.
What is new in Devuan 2.1 ASCII?
As mentioned earlier, Devuan 2.1 ASCII is a point release in the project's 2.x series. The main highlights of this point release are briefed below.
The installer provides the option to select OpenRC more prominently. It no longer requires expert installation. However, the expert mode should be used for installing an alternate bootloader like (lilo) or for excluding non-free packages.
Linux Kernel - 4.9.0-9
Firefox Browser 60.8.0esr-1
The official release announcement for Devuan ASCII 2.1 (Dead Link) is available on the project's website.
Devuan 2.0 ASCII Xfce screenshots
---
---
01 Login Screen
02 Devuan Xfce Desktop
03 Application Menu
04 Thunar File Manager
05 Xfce4 Terminal
06 Multitasking Overview
07 Mozilla Firefox
08 VLC Media Player
09 Quod Libet Music Player
10 LibreOffice Writer
11 GIMP Image Editor
12 Task Manager
13 Settings Manager
14 Appearance Settings
15 Background Selection
16 Synaptic package manager
17 Logout options