Ubuntu Cinnamon
---

Ubuntu Cinnamon Remix is a community flavor of Ubuntu with the Cinnamon Desktop. It fulfills long-standing demand for a Ubuntu flavor with the beautify and customizability of Cinnamon Desktop.
The Cinnamon Remix project started in 2019 and the initial stable release was 19.10 Eoan Ermine.
The Ubuntu Cinnamon got recognized as an official community flavor of Ubuntu prior the Ubuntu 23.04 release.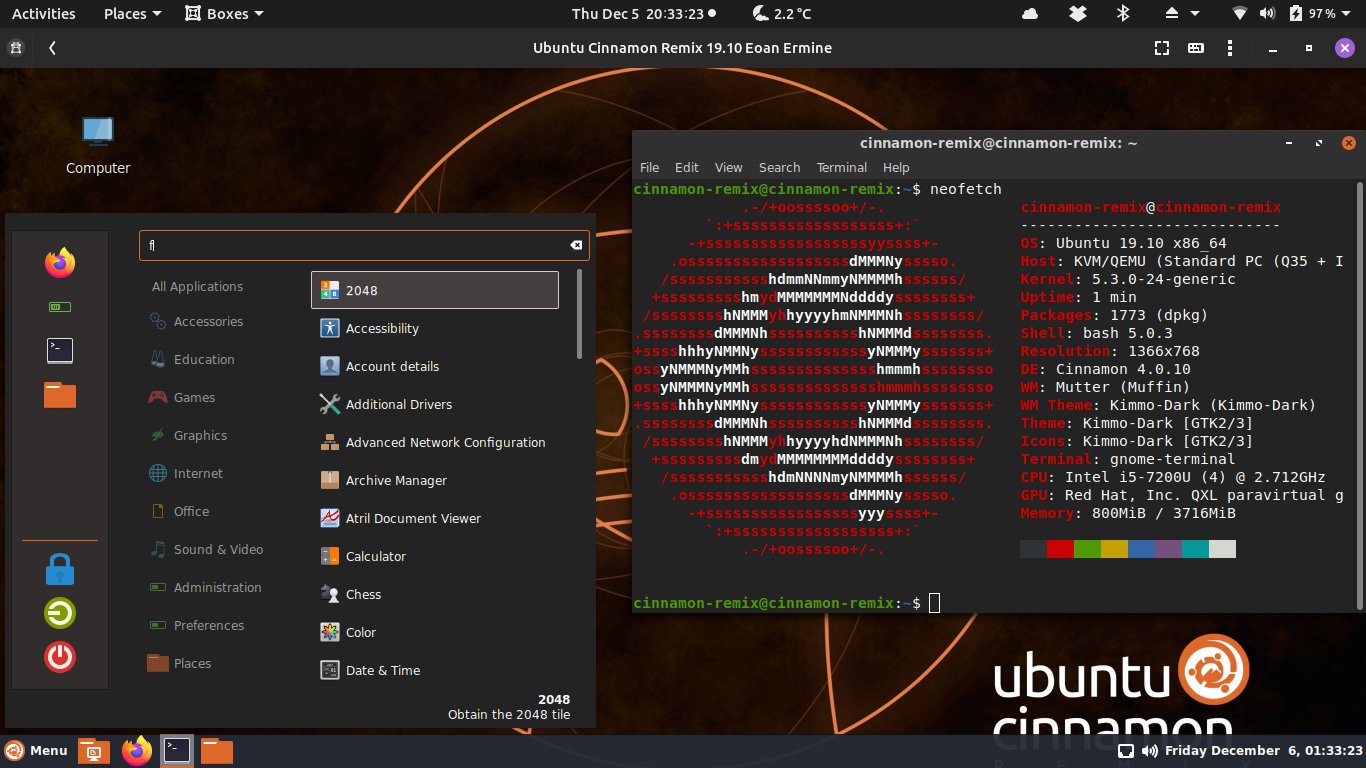 ---
---
Other stories on Ubuntu Cinnamon
---
---