Ubuntu Cinnamon Remix 21.04 Hirsute Hippo screenshots
---
---
Mr. Joshua Peisach has announced the release of Ubuntu Cinnamon Remix 21.04, the latest stable release of Ubuntu community remix featuring Cinnamon Desktop. With the Cinnamon Desktop environment, Ubuntu Cinnamon Remix offers a traditional workflow which will help to retain the productivity while moving with the latest applications and libraries.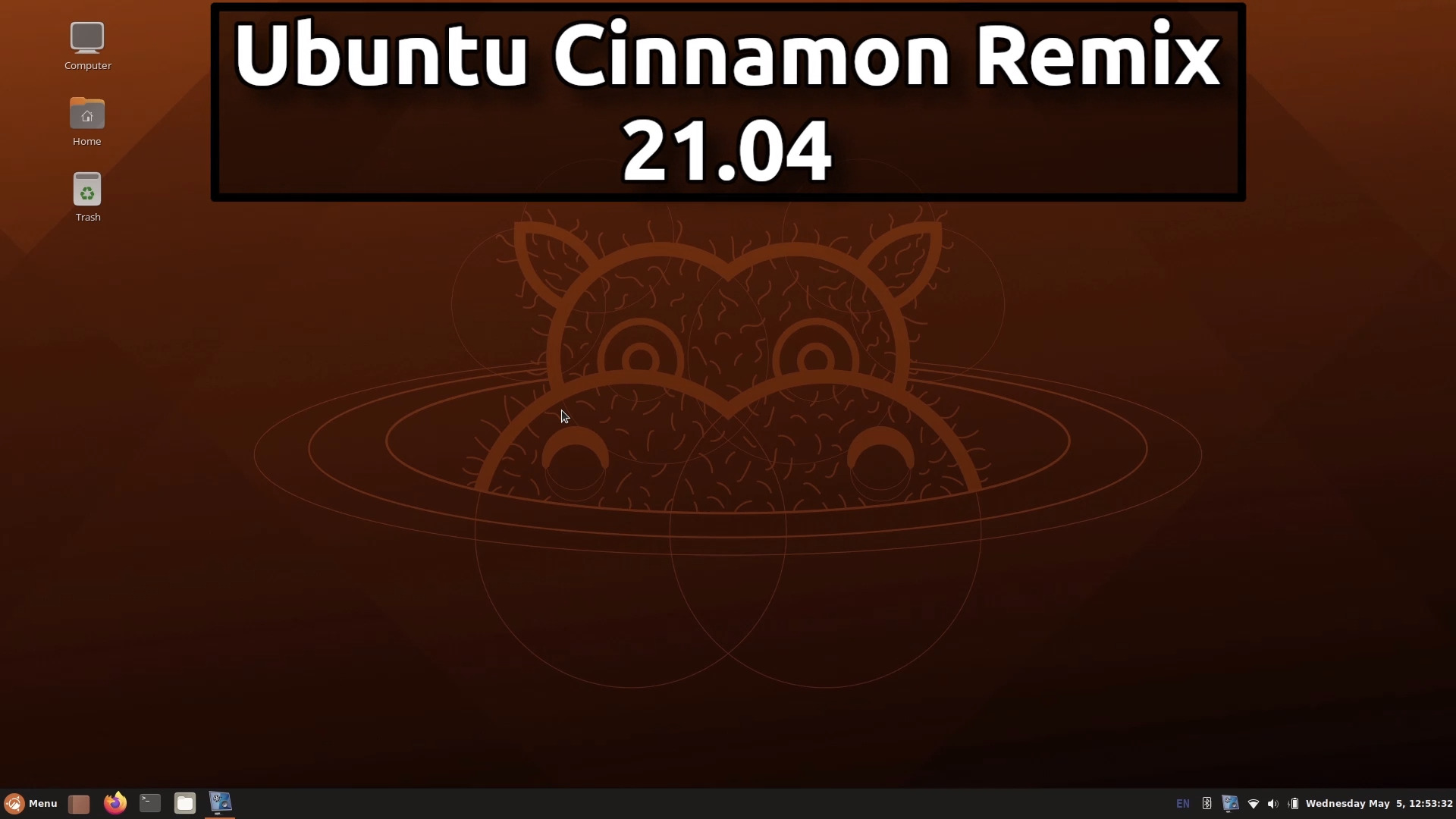 The main highlights of Ubuntu Cinnamon Remix 21.04 release are as follows:
Cinnamon Desktop 4.8.6
Nemo File Manager 4.8.5 - which enables previewing files upto 64 GB.
Ubuntu Cinnamon team provides a customized Yaru theme for Cinnamon Desktop
Ubuntu Cinnamon Remix 21.04 screenshots
---
---
01 title clip
02 application menu
03 about the system
04 nemo file manager
05 gnome terminal
06 firefox
07 celluloid
08 rhythmbox
09 image viewer
10 libreoffice
11 control center
12 background selection
13 gnome software
14 synaptic
15 top
16 htop
17 system monitor
18 shutdown confirmation
Video Preview


For more videos, subscribe our channel DistroScreens on YouTube.