Fedora 32 Workstation BETA / GNOME 3.36 screenshots
---
---
The Fedora Project has announced the release of Fedora 32 BETA, latest development release from Fedora. The final release expected to arrive by the end of April.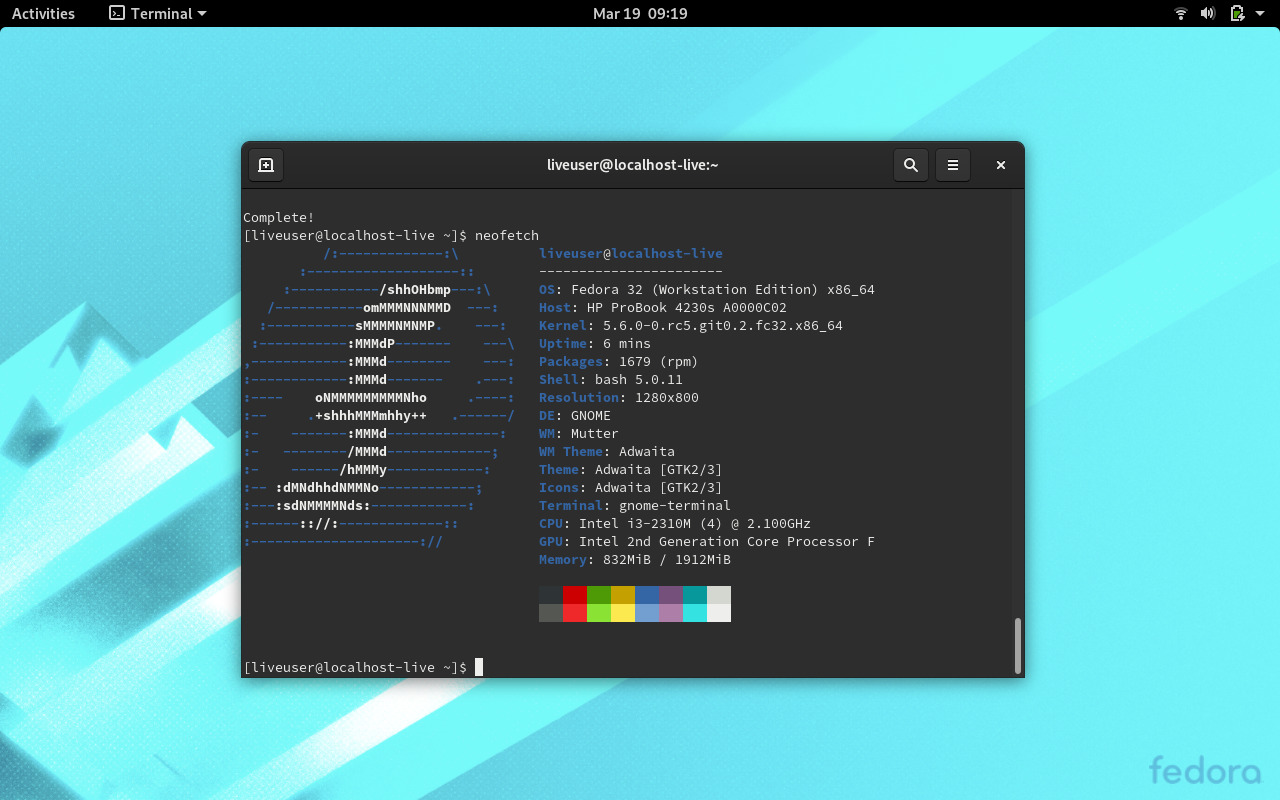 The main highlights of Fedora 32 BETA release includes,
Fedora 32 Workstation ships EarlyOOM by default. With this feature, the system will cleanup the memory whenever there is memory shortage.
Fedora 32 also enables the fs.trim timer by default, which improves performance and wear leveling for solid state drives.
GNOME 3.36 will be default in Fedora 32 Workstation
Updated packages & tools
& more..
Full list of changes in Fedora 32 BETA can be found in the official release notes.
Fedora 32 screenshots
Following section showcases some screenshots from Fedora 32 BETA.
---
---
01 Fedora 32 BETA Desktop
02 About Fedora 32
03 Application Overview
04 Nautilus File Manager
05 GNOME Terminal
06 Busy Desktop
07 Window Switching
08 Multitasking Overview
09 Firefox
10 GNOME Videos
11 Rhythmbox Music Player
12 LibreOffice Impress
13 Eye Of GNOME
14 GNOME Weather
15 GNOME Calendar
16 GNOME Control Center
17 GNOME Background
18 System Monito
19 Top resource usage tool
20 Calendar and notification widget
21 System Menu
22 Shutdown Confirmation
Video Preview