Linux Mint Debian Edition 4.0 released, see screenshots
---
---
On 20th March 2020, the Linux Mint team has announced the release of LMDE 4.0 with code name Debbie. LMDE (abbreviation for Linux Mint Debian Edition) is an experimental project to ensure the Linux Mint project can continue even if Ubuntu disappears one day. This project also ensures the packages and user experience of Linux Mint distributions can exist outside the Ubuntu eco-system also.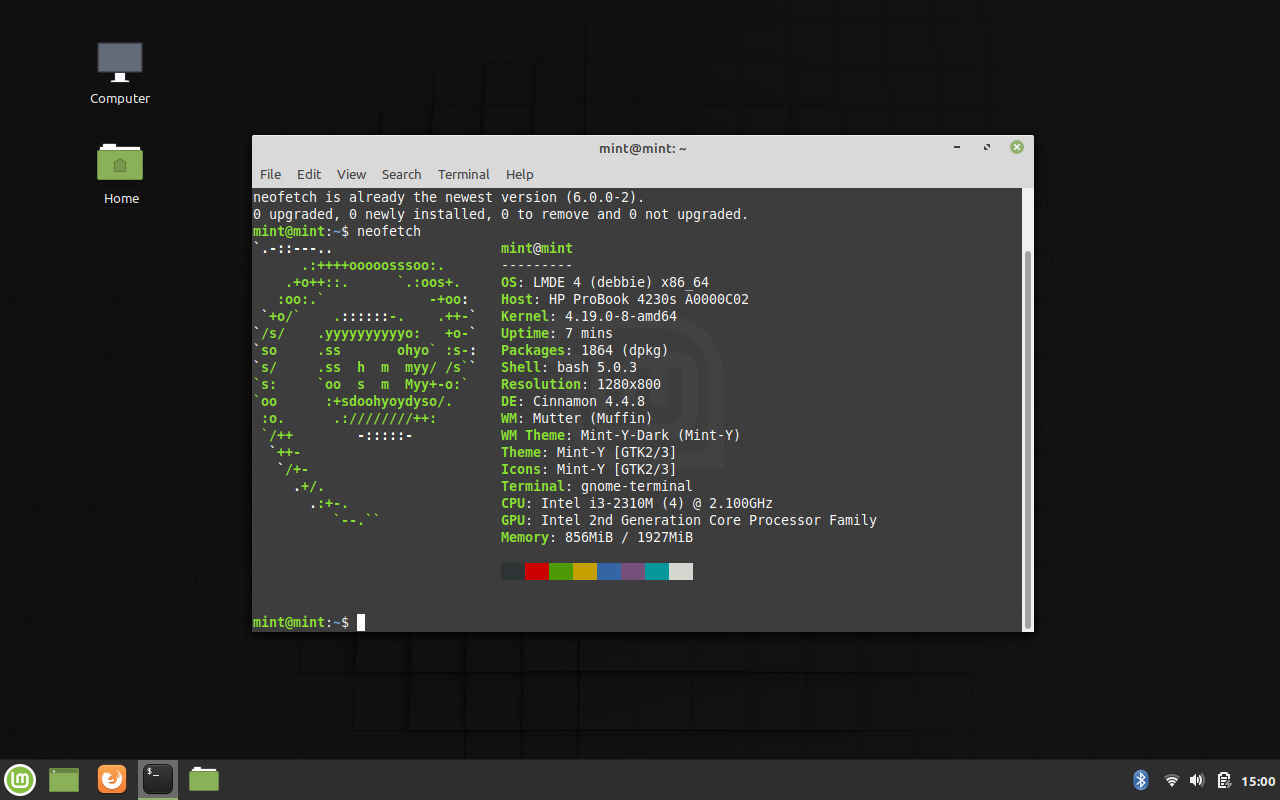 LMDE 4.0 Debbie is based on the Debian 10.x Buster branch. In addition to all packages from Buster, LMDE 4.0 uses some backport repositories to provide a set of latest packages and tools. The main highlights in LMDE 4.0 are briefed below.
Automated partitioning with support for LVM and full-disk encryption
Home directory encryption
Support for automated installation of NVIDIA drivers
NVMe support
SecureBoot support
Btrfs subvolumes support
Revamped installer
Automatic installation of microcode packages
Automatic resolution bump for the live session to a minimum of 1024×768 in Virtualbox.
Linux Mint 19.3 improvements (HDT, Boot-repair, System reports, language settings, HiDPI and artwork improvements, new boot menus, Celluloid, Gnote, Drawing, Cinnamon 4.4, XApp status icons…etc)
APT recommends enabled by default
Removed deb-multimedia repository and packages
Debian 10 Buster package base with backports repository
For more information on LMDE 4.0, check out the official release announcement published on the Linux Mint blog.
Download LMDE 4.0 Upgrade from LMDE 3.0 to 4.0
Linux Mint Debian Edition (LMDE) 4.0 screenshots
---
---
01 LMDE 4.0 Cinnamon Desktop
02 About LMDE 4.0
03 Cinnamon applicatoin menu
04 Nemo File Manager
05 GNOME Terminal
06 Busy Desktop
07 Window Switching
08 Firefox Browser
09 Celluloid Player
10 Rhythmbox
11 LibreOffice Writer
12 Eye Of GNOME
13 Pix Image Manager
14 System Settings
15 Background Settings
16 GNOME Drawing
17 MintInstall
18 MintInstall Category View
19 Mint Install Detailed View
20 Resource usage on idle state
21 Resource usage with top
22 Shutdown confirmation
Video Preview