Lubuntu 22.10 Kinetic Kudu has been released
---
---
Lubuntu 22.10 Kinetic Kudu is an upcoming regular release of Lubuntu. It inherits from the Ubuntu Kinetic foundation and offers LXQt Desktop 1.10. The Lubuntu 22.10 is due for release on 20th October 2022, along with Ubuntu and other official flavors.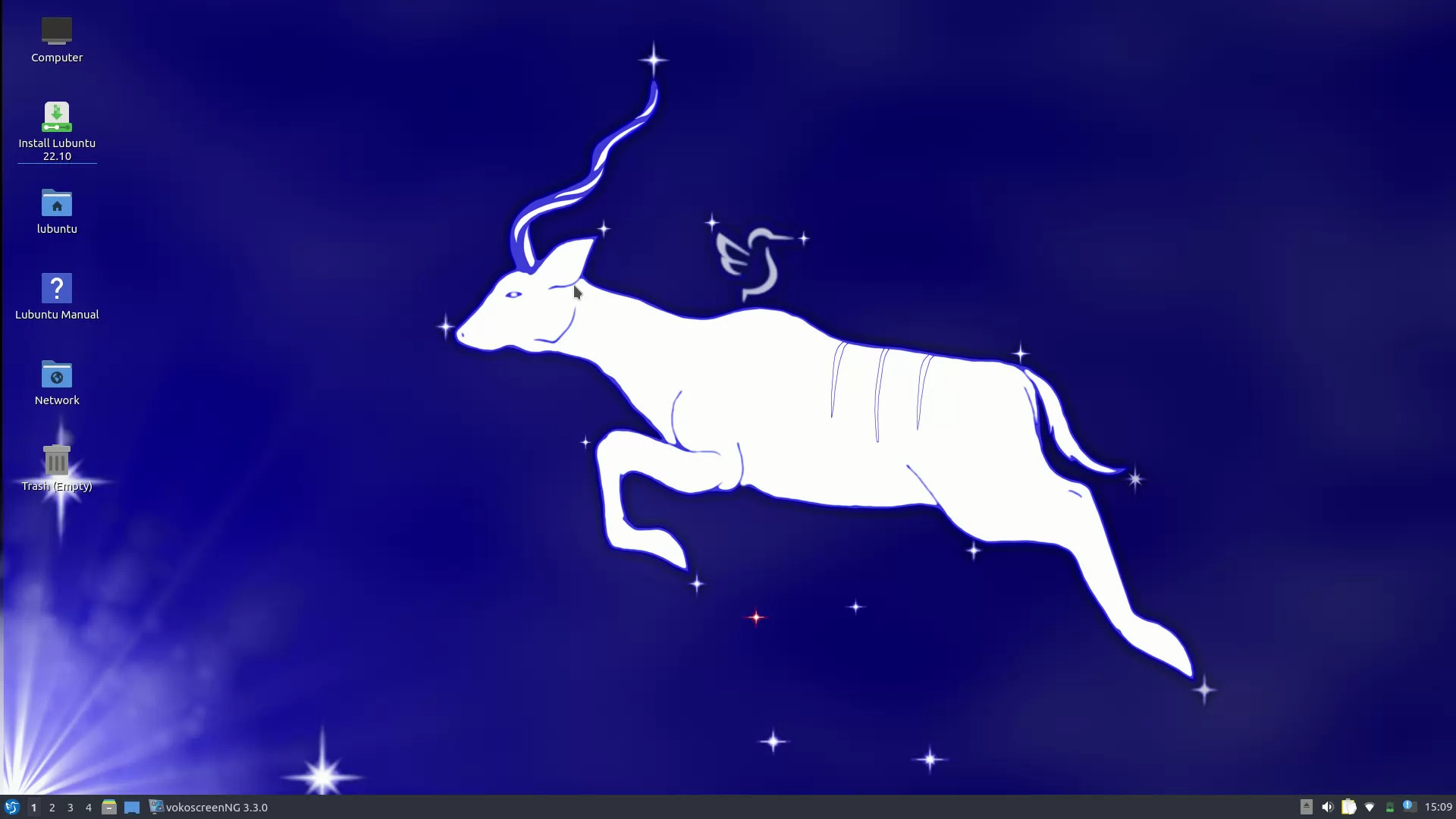 What's new in Lubuntu 22.10 Kinetic Kudu?
Includes all core improvements from Ubuntu 22.10.
LXQt Desktop 1.10
Calamares 3.3.0 Alpha 2
Linux Kernel 5.19
Mozilla Firefox 106 shipped as a snap package
Thunderbird 102
LibreOffice 7.4.2
Download Lubuntu 22.10 Kinetic Kudu
Lubuntu 22.10 can be downloaded from the projects official webiste.
Download Lubuntu 22.10 Kinetic Kudu
Lubuntu 22.10 Kinetic Kudu screenshots
---
---
01 LXQt Desktop
02 About LXQt
03 LXQt Menu
04 PCManFm-Qt
05 Terminal
06 Dropdown terminal
07 Window switching
08 Firefox
09 VLC
10 Image Viewer
11 LibreOffice Writer
12 System Settings
13 Discover 1
14 Discover @
15 Muon package manager
16 Fps Resource Monitor
17 htop resource usage
18 Shutdown confirmation
Video Preview