MX-23.1 Libretto has been released
---
---
MX Linux, the top-ranked distribution as per DistroWatch ranking, has released MX-23.1 - the first incremental update in MX-23 series. The MX-23.1 release brings all updated packages from Debian 12 Bookworm repositories. It also includes Kernel updates and bug fixes after the initial release.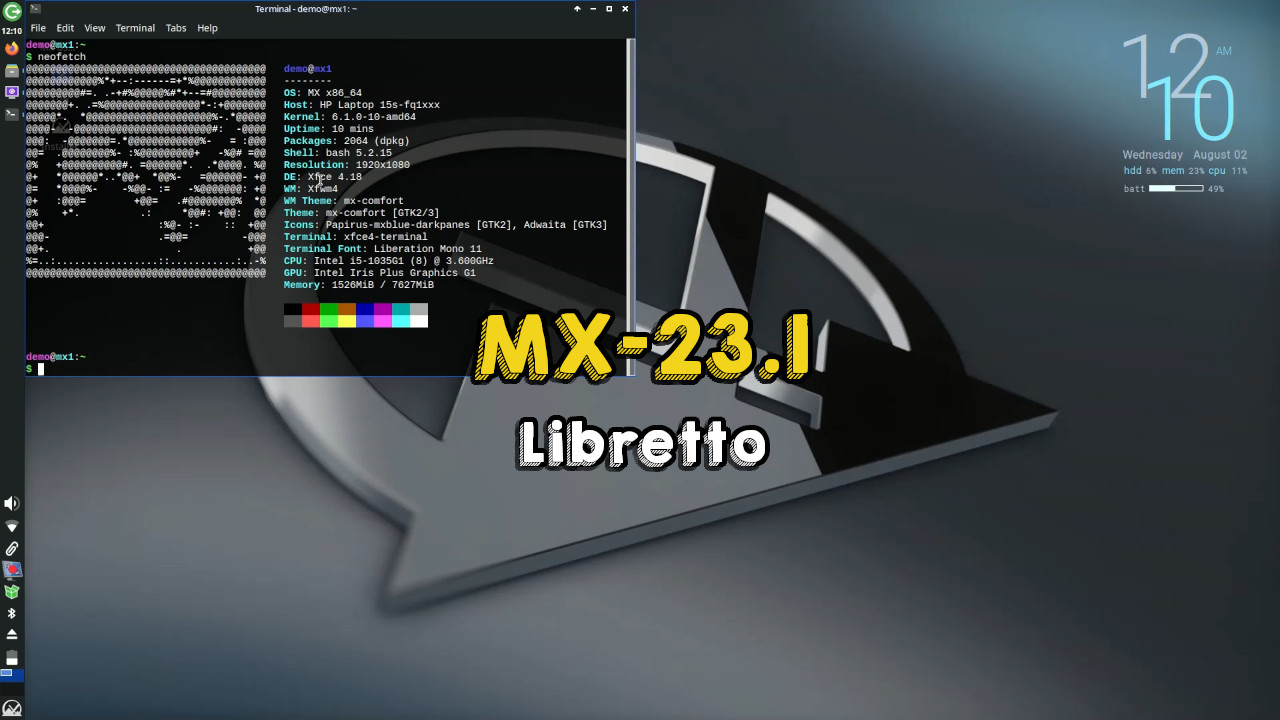 What is new in MX-23.1?
All package updates from Debian 12.2 point release.
installer updates addressing swapfile, hibernation, and OEM install improvements
KDE release features an updated SDDM init script that eliminates the "restart" of SDDM on sysVinit boot
AHS Xfce release features the 6.5 kernel, updated firmware, and mesa libraries.
Fluxbox has a new keybinding reference script displaying default hotkeys.
Linux Kernel 6.1 in Xfce and Fluxbox spins.
For further information on the MX-23.1 release, see the official release announcement on the projects website.
Download MX-23.1
Xfce Desktop
Downloas MX-23.1 32 bit Xfce ISO
Downloas MX-23.1 64 bit Xfce ISO
KDE/Plasma Desktop
Downloas MX-23.1 64 bit Plasma ISO
Fluxbox
Downloas MX-23.1 32 bit Fluxbox ISO
Downloas MX-23.1 64 bit Fluxbox ISO
MX-23 Xfce flavor screenshots
---
---
01 MX Welcome
02 About MX
03 MX Tools
04 MX Tweak
05 MX Tour
06 Whisker Menu
07 Thunar File Manager
08 Terminal Emulator
09 Window switching
10 Firefox
11 VLC
12 Strawberry music
13 Libreoffice Impress
14 MX Package Manager
15 Settings
16 Ad blocker
17 Resource usage
18 Shutdown confirmation
MX 23 Xfce Desktop Tour


For more videos, subscribe our channel DistroScreens on YouTube.