Q4OS 3.10 released with significant changes, see screenshots
---
---
The Q4OS team has announced the release of Q4OS 3.10, a major update in the Q4OS 3 Centaurus series. This release includes numerous improvements and updates, and also the bug fixes from Debian 10.x Buster series.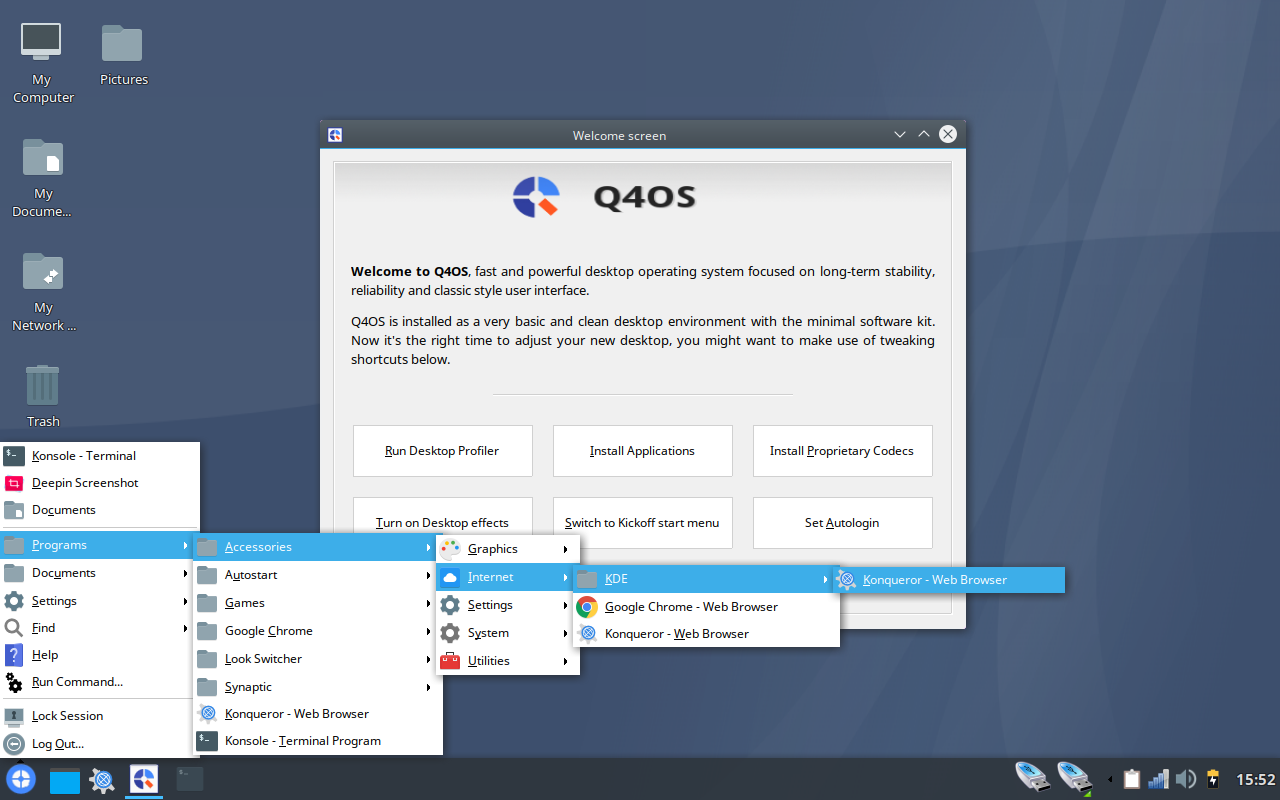 The main highlights in Q4OS 3.10 release are briefed below.
Q4OS Trinity and Plasma Editions are more independent now. The Plasma Edition no more depends on components from Trinity Edition. This helps to reduce the ISO size significantly.
All the updates from Debian Buster 10.2 series.
Introduces a system reporting tool in both Plasma & Trinity Editions.
Improved screen scaling tool in Trinity Desktop.
Plasma Debonaire is more polished now, with a darker shade.
You can read more about the changes in Q4OS 3.10 in the official changelog.
The current users of Q4OS can update their system with regular system update operations, while the new users have to install the system using fresh installation media.
Q4OS 3.10 Plasma Edition screenshots
---
---
00 banner
01 Q4OS Welcome
02 Q4OS Plasma Desktop
03 Application Menu
04 Dolphin File Manager
05 Konsole Terminal
06 Busy Desktop
07 Switching Windows
08 Google Chrome
09 Konqueror
10 About the System
11 Q4OS Software Centre
12 Wizard like application installation
13 Application installation in progress
14 KWrite Text Editor
15 System Settings
16 Desktop Settings
17 Resource Usage with top
17 System Monitor
18 Leave Menu
19 Shutdown Confirmation
copyright
Video Preview


For more videos, subscribe our channel DistroScreens on YouTube.