Sparky Linux 6.4 Po Tolo released
---
---
The Sparky Linux team has announced the release of Sparky 6.4, the 4th incremental update in the Sparky 6.x series. Sparky 6.4 Po Tolo inherits from Debian 11 Bullseye, and it is fully compatible with Debian Bullseye.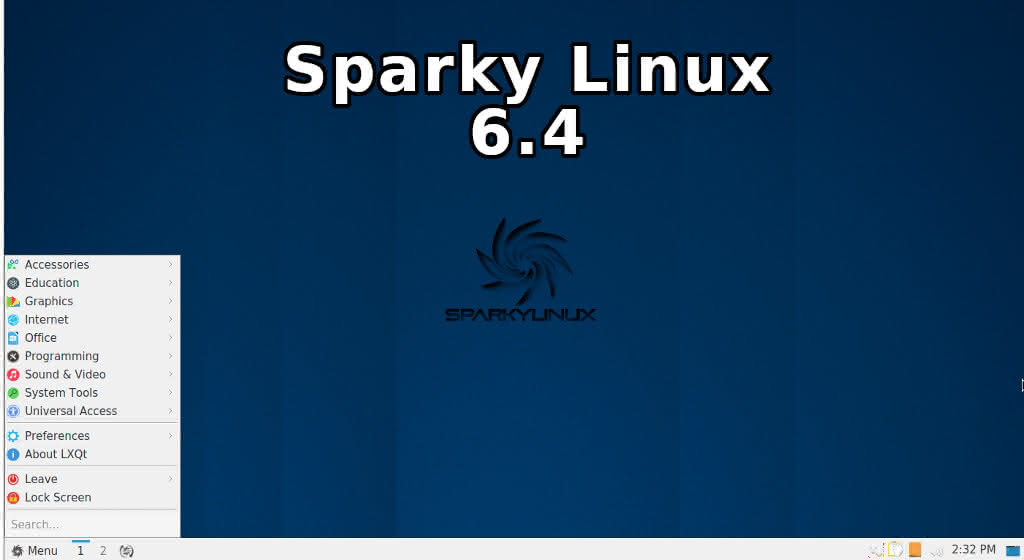 Sparky Linux 6.4 includes all updated packages from the Debian Bullseye repositories, till 11th August 2022. The key highlights in the Sparky 6.4 release are as follows.
system upgraded from Debian & Sparky stable repos as of August 11, 2022
Linux kernel 5.10.127 (5.19.1 & 5.15.60-ESR can be installed from Sparky unstable repos)
Firefox 91.11.0.0esr (103.0.2 & 102.1.0esr Mozilla builds can be installed from Sparky repos as the 'firefox-sparky' and 'firefox-esr-sparky' packages, but they use a new user profile, so your bookmarks, passwords, settings have to be synchronized from the Mozilla account)
Thunderbird 91.10.0
VLC 3.0.17
LibreOffice 7.0.4
LXQt 0.16.0
Xfce 4.16
Openbox 3.6.1
KDE Plasma 5.20.5
small improvements
For further information on Sparky 6.4, read the release announcement on the project's website.