SparkyLinux 5.9 Nibiru released
---
---
The SparkyLinux team has released SparkyLinux 5.9 Nibiru, an updated snapshot in projects 5.x series. This release is based on Debian 10 Buster and all the packages have been updated from the Debian repos as of 4th October 2019.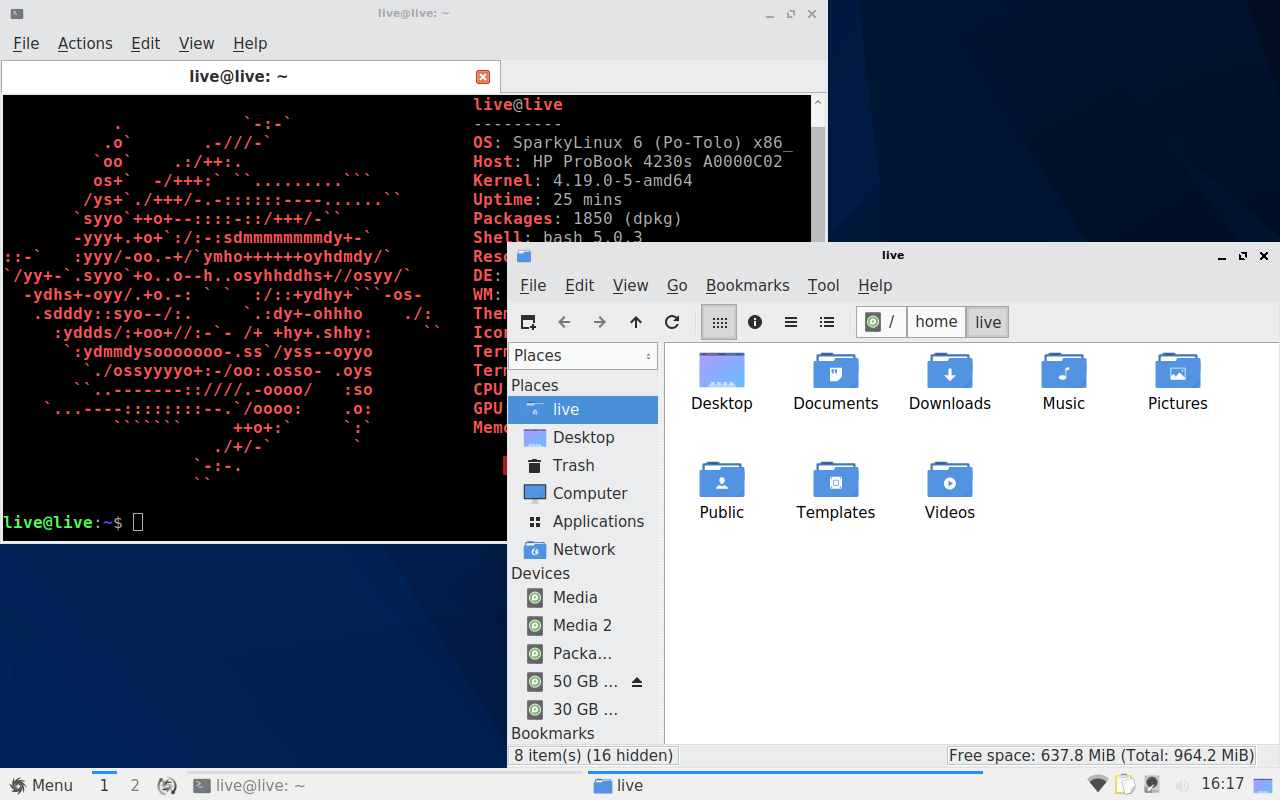 As a quarterly update, there is nothing much to yell about Sparky's 5.9 release. The noteworthy improvements are summarized below.
Linux Kernel 4.19.67 LTS
Improvement to the Sparky forums and official website. It is more mobile-friendly now.
Hungarian translation is finished for Sparky tools. Some of them are still not available in official repositories, however, they will be added shortly.
Sparky 5 is available in the following flavors:
amd64 & i686: LXQt, Xfce, MinimalGUI (Openbox) & MinimalCLI (text mode)
armhf: Openbox & CLI (text mode)
Also, read Sparky 5.9 release announcement in Sparky Website.
Sparky 2019.08 LXQt screenshots
---
---
01 Sparky Linux LXQt Desktop
02 About Sparky Linux
03 About LXQt
04 Application Menu
05 PCManFM Qt
06 Midnight Commander
07 Multitasking Overview
08 QTerminal
09 QTerminal Dropdown
10 Firefox Web Browser
11 VLC Media Player
12 QMMP Music Player
13 LibreOffice Impress
14 LXImage
15 Aptus package manager
16 Synaptic Package Manager
17 Bleachbit system cleaner
18 Featherpad
19 Icon Browser
20 Resource usage - top
21 Configuration Center
22 Leave LXQt