Ubuntu 23.10 Mantic Minotaur Release Schedule
---
---
Ubuntu 23.10 Mantic Minotaur is an upcoming, regular release of Ubuntu. The Canonical has published the release schedule for the Mantic Minotaur in its official discourse portal. As per the schedule, the final release will be available on 12th October 2023.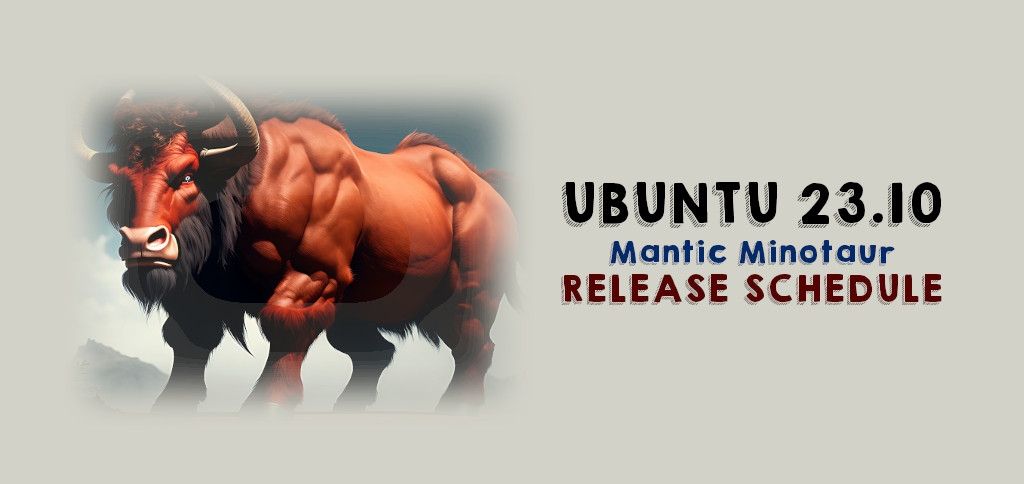 Ubuntu 23.10 Mantic Minotaur release schedule.
The tentative release schedule for Ubuntu 23.10 is available below. There could be some minor changes if there is any unexpected event in between.
For the latest release schedule, follow the discussion on Ubuntu Discourse.