Ubuntu Budgie 22.10 Kinetic Kudu has been released
---
---
Mr. David Mohammed has announced the release of Ubuntu Budgie 22.10 with the code name Kinetic Kudu. Ubuntu Budgie 22.10 is a regular release from the Ubuntu flavor featuring the Budgie Desktop environment.
Ubuntu Budgie 22.10 Kinetic Kudu will get support and updates for the next nine months. Those who prefer longer support period can stick with the LTS release or can update their system to the next regular release.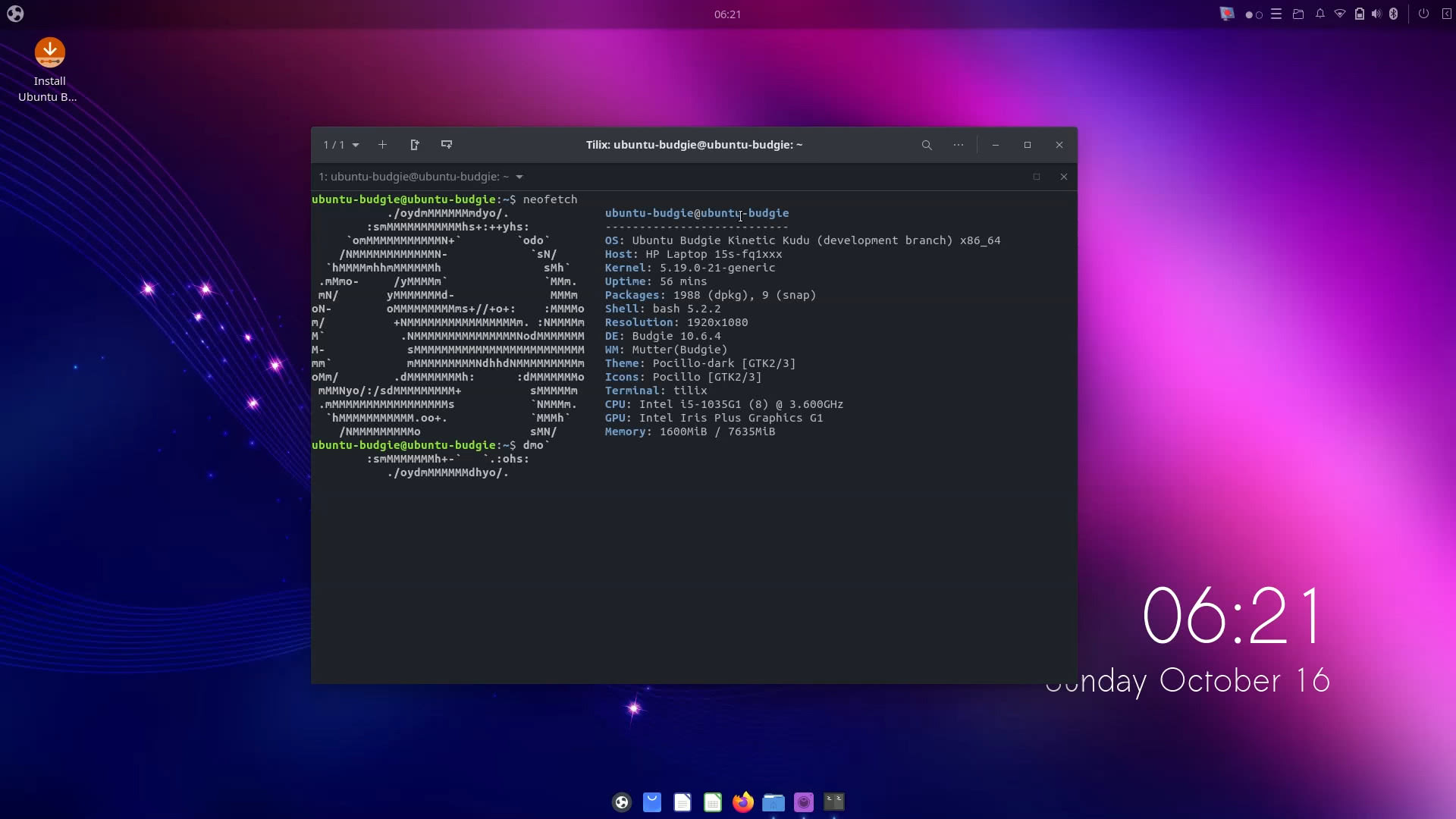 What is new in Ubuntu Budgie 22.10 Kinetic Kudu?
Updated budgie menu (traditional layout) with places, control center, and settings access buttons
GNOME 43 stack with mutter 11
Introduces native screenshot support with the Print Screen button.
Pipewire replaces pulse audio as the default audio stack.
Lollypop replaces rhythmbox
Parole media player replaces celluloid
Linux Kernel 5.19
Mozilla Firefox 105
Thunderbird 102
LibreOffice 7.4
For further information, you may read the official release notes in the Ubuntu Budgie blog and release announcement.
Download Ubuntu Budgie 22.10
You can download Ubuntu Budgie 22.10 from Ubuntu official server.
Download Ubuntu Budgie 22.10 Kinetic Kudu
Ubuntu Budgie 22.10 Kinetic Kudu screenshots
The screenshots are captured on Ubuntu Budgie 22.10 daily image. There could be some minor differences in the final release
---
---
01 Ubuntu Budgie Desktop
02 Budgie Welcome
03 Browser ballot
04 Application Menu
05 Nemo file manager
06 Tilix terminal
07 Window Switching
08 Firefox
09 Parole Media Player
10 Lollypop music
11 gThumb image viewer
12 LibreOffice Writer
13 Budgie Control Center
14 Background selection
15 Budgie Desktop Settings
16 Ubuntu Software
17 Ubuntu Software - Adaptive
18 Resource usage
19 Resource usage htop
20 Quick notes
21 Places Menu
22 Applets
23 Notifications
24 User Menu
Video Preview